Finding the right translation service to go global
Tom Brewster looks at the importance of speaking the same language as customers...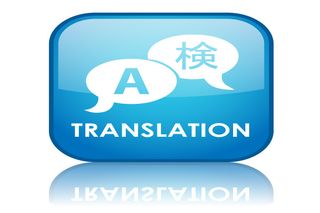 Amidst all the talk of needing to make businesses more social in a Facebook-define age, one significant problem isn't really talked about. As businesses grow beyond their own borders and to lands where their native language isn't spoken, they come up against obvious language barriers.
If you can't understand your customers, let alone deal with their queries, then you're going to have serious problems. What if someone is notifying you of a serious flaw in your product? Or presenting you with a seriously attractive sales proposition? You'd want to know.
There are a host of big professional translation services out there (no, Google Translate won't do, not yet anyway). They all come with different packages, handily offering APIs for companies that want to do things in a speedy, automated way, so they don't have to repeatedly go back to the provider with new chunks of text.
Gengo is one of the more established names, with major customers including Trip Advisor and Alibaba. New York-based Smartling handles its translations entirely in the cloud, providing a "what you see is what you get" browser-based interface for language specialists, and is getting a hefty amount of funding. Then there's Unbabel, which only launched in March and does crowd-sourced translation amongst its community of translators, combined with some smart code for computer-defined translation.
A daily dose of IT news, reviews, features and insights, straight to your inbox!
A daily dose of IT news, reviews, features and insights, straight to your inbox!
Thank you for signing up to ITPro. You will receive a verification email shortly.
There was a problem. Please refresh the page and try again.