MPs claim AI 'doesn't need' a new regulator
But the Committee on Standards in Public Life warns government regulators need to adjust to AI challenges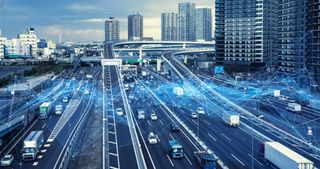 The UK does not need a specific regulator for artificial intelligence, the Committee on Standards in Public Life has told the government.
Instead, it has advised that all regulators must adapt to the technology and the challenges it posses within their respective sectors.
The committee has published a report looking at AI - and in particular, machine learning - and how it will transform the way public sector organisations make decisions and deliver public services.
Jonathan Evans, the chair of the committees, said it was clear that the public needs greater reassurance about the use of AI in the public sector and that it was too difficult to find out where machine learning is currently being used in government.
Evans said that the UK's regulatory and governance framework for AI in the public sector remained a "work in progress" and that its deficiencies were "notable". There was more optimism for the work of the Office for AI, the Alan Turing Institute, the Centre for Data Ethics and Innovation (CDEI), and the Information Commissioner's Office (ICO) which he said were all "commendable". But on transparency and data bias, he called for practical guidance and enforceable regulation.
"We conclude that the UK does not need a new AI regulator, but that all regulators must adapt to the challenges that AI poses to their specific sectors," he said. "We endorse the government's intentions to establish CDEI as an independent, statutory body that will advise government and regulators in this area."
"Explainable AI is a realistic and attainable goal for the public sector - so long as public sector organisations and private companies prioritise public standards when they are designing and building AI systems."
The recommendations made by the committee state that all public bodies using AI to deliver frontline services must comply with the law surrounding data-driven technology and implement clear, risk-based governance for their use of AI.
The government is also being encouraged to use its purchasing power in the market to set procurement requirements that ensure that private companies developing AI services for the public sector appropriately address public standards.
"This new technology is a fast-moving field, so government and regulators will need to act swiftly to keep up with the pace of innovation," Evans added. "By ensuring that AI is subject to appropriate safeguards and regulations, the public can have confidence that new technologies will be used in a way that upholds the Seven Principles of Public Life as the public sector transitions into a new AI-enabled age."
A daily dose of IT news, reviews, features and insights, straight to your inbox!
Bobby Hellard is IT Pro's reviews editor and has worked on Cloud Pro and Channel Pro since 2018.
In his time at IT Pro, Bobby has covered stories for all the major technology companies, such as Apple, Microsoft, Amazon and Facebook, and regularly attends industry-leading events such as AWS Re:Invent and Google Cloud Next.
Bobby mainly covers hardware reviews, but you will also recognise him as the face of many of our video reviews of laptops and smartphones.
He has been a journalist for ten years, originally covering sports, before moving into business technology with IT Pro. He has bylines in The Independent, Vice and The Business Briefing.
Contact him at bobby.hellard@futurenet.com or find him on Twitter: @bobbyhellard
A daily dose of IT news, reviews, features and insights, straight to your inbox!
Thank you for signing up to ITPro. You will receive a verification email shortly.
There was a problem. Please refresh the page and try again.