VMware adds management tool to cloud platform
VMware SDDC Manager offers automated deployment of VMware vRealize Automation, Operations and Log Insight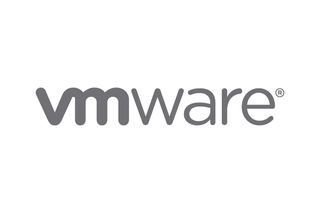 VMware has announced the launch of VMware Cloud Foundation 2.3, integrating cloud management for businesses wanting to implement a hybrid cloud alongside compute, network, storage and application services.
The deployment and configuration of VMware vRealize Automation, vRealize Operations and vRealize Log Insight can all be automated through the VMware SDDC Manager to speed up the time it takes for businesses to kick-start workloads.
Heterogeneous server support means businesses can operate multiple server models from a single rack or select servers for each workload domain if they'd rather be more specific. These means the development environment can be completely tailored to the application, offering greater flexibility.
VMware Cloud Foundation 2.3 can be deployed on premise or as-a-service in the public cloud, via VMware Cloud on AWS, IBM Cloud for VMware Solutions, CenturyLink, Fujitsu K5, OVH and Rackspace Private Cloud powered by VMware.
"VMware Cloud Foundation 2.3 will be a leap forward in delivering on our promise of providing customers with the simplest path to the hybrid cloud," said John Gilmartin, vice president and general manager of VMware's Integrated Systems Business Unit.
"Since introducing VMware Cloud Foundation in 2016, our customers have consistently purchased and deployed vRealize Automation alongside the platform for automated delivery of application and infrastructure services. It was a no-brainer for us to integrate VMware Cloud Foundation and the vRealize Suite to automate the deployment and configuration of cloud management services to accelerate customer time to market."
VMware has now teamed up with Intel to offer VMware Cloud Foundation 2.3 with Intel Xeon Scalable processors. Intel Select Solutions for VMware Cloud Foundation will speed up the deployment of on-premise environments, all the while optimising the experience to enable businesses to achieve the best performance, security and reliability for containerised workloads.
A daily dose of IT news, reviews, features and insights, straight to your inbox!
A daily dose of IT news, reviews, features and insights, straight to your inbox!
Thank you for signing up to ITPro. You will receive a verification email shortly.
There was a problem. Please refresh the page and try again.