RIP Windows Phone: Microsoft ends support for its dying OS
Windows Phone 8.1's support finished yesterday - will Windows 10 Mobile last much longer?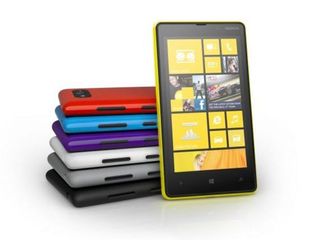 Statistics can be wildly misleading. Being third place in a market that's anticipated to be worth $355 billion by 2020 sounds like a pretty sweet spot to be in. But there are degrees of third place, and when first and second gobble up a cumulative 99.6% of the pie, it's probably best to cut your losses and admit that a life of eating crumbs isn't what your shareholders signed up for. Microsoft is taking the first step to that yesterday by officially ending support for Windows Phone 8.1.
On one level, this means very little. Windows Phone 8.1 is more than three years old now, and Microsoft has since moved to Windows 10 Mobile OS. The devil is in the detail, though. Last summer, Microsoft cut thousands of jobs from its mobile division, and the last phone it produced in-house was 2015's Lumia XL. Plus AdDuplex estimates that as of last month, just 20.3% of Windows Phone devices were running Windows 10, with 73.9% still on Windows Phone 8.1.
Plus, it's not like the signs for Windows 10 Mobile have been particularly rosy either. While desktop Windows 10 got a major facelift with the Creators Update, the mobile version barely got a look in and, as The Verge notes, nothing from the Fall Creators Update has found its way into testing on mobile. It seems increasingly likely that Windows 10 Mobile is simply going through the motions until its scheduled retirement next October.
It's been pretty obvious for a while that smartphone domination was turning into a two-horse race - it's just that a decade ago, you'd have thought that at least one of those horses would have Microsoft, BlackBerry, Nokia or Palm branding.
A daily dose of IT news, reviews, features and insights, straight to your inbox!
After a false career start producing flash games, Alan Martin has been writing about phones, wearables and internet culture for over a decade with bylines all over the web and print.
Previously Deputy Editor of Alphr, he turned freelance in 2018 and his words can now be found all over the web, on the likes of Tom's Guide, The i, TechRadar, NME, Gizmodo, Coach, T3, The New Statesman and ShortList, as well as in the odd magazine and newspaper.
He's rarely seen not wearing at least one smartwatch, can talk your ear off about political biographies, and is a long-suffering fan of Derby County FC (which, on balance, he'd rather not talk about). He lives in London, right at the bottom of the Northern Line, long after you think it ends.
You can find Alan tweeting at @alan_p_martin, or email him at mralanpmartin@gmail.com.
A daily dose of IT news, reviews, features and insights, straight to your inbox!
Thank you for signing up to ITPro. You will receive a verification email shortly.
There was a problem. Please refresh the page and try again.