Is Windows Phone dead?
As revenues plunge, we ask whether anyone can revive Microsoft's mobile enterprise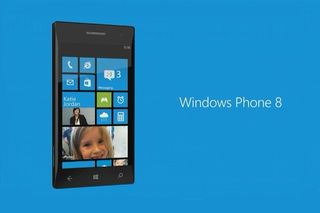 Microsoft's mobile platform is treading water, as revenues plunge ever further and the company's top brass making clear they are not planning to invest in it.
Redmond revealed today that its phone division saw revenue drop 46 per cent this quarter, after falling 49 per cent the previous quarter.
Meanwhile, Microsoft's Lumia phone hardware, which makes up most of the devices running Windows Phone, sold just 2.3 million units this quarter, a 73 per cent drop year-on-year.
To put that in perspective, Apple sold 75 million iPhones in the last three months of 2015.
The question is: Is Windows Phone dead, or can anyone revive it?
All in all, Windows Phone doesn't paint a pretty picture. According to analyst firmIDC, Windows on phones accounts for around 2.6 per cent of the market, compared to 82 per cent for Android and 14 per cent for iOS.
While iOS is only available on the iPhone, which starts at 350 in the UK, Windows Phone - or Windows 10 Mobile as it is now known - is available on all kinds of devices across all ranges. The cheapest phone that runs the operating system, the Lumia 435, starts at 49.99, while the most expensive, the Lumia 950, starts at 469.99.
A 2.6 per cent share for such a wide range of devices is a disaster that Microsoft has been dancing around for a while, but it came to a head at Build 2016, as CEO Satya Nadella outlined a future of talking "bots" that could replace apps.
When asked why the company made no mention of Windows Phone during a keynote lasting nearly three hours,Terry Myerson, the head of Windows, told The Vergethat "we're fully committed to that 4-inch screen" but "it's the wrong place for us to lead".
Instead, Myerson said, Microsoft is focusing on devices with screens between nine and 30-inches as well as its virtual reality headset, HoloLens.
But his admission that Windows Phone is not a place the company wants to invest in has caused many to speculate that Windows Phone is now dead.
"Microsoft is much more focused on other areas," Francisco Jeronimo, a senior researcher at IDC, told IT Pro."If Windows Phone continues to perform how it has been performing, it will take them nowhere."
However, the platform clearly still has resources, with LinkedIn listing around 9,000 people who currently work at Microsoft with "Windows Phone" in their bios, either as current or former work.
Enterprise shift
The focus has simply shifted to enterprise, an area where Microsoft is seeing a decent level of adoption, according to IDC.
"In the enterprise segment, Microsoft has a chance," said Jeronimo. "They are looking at selling a bundle of products and services, rather than just the operating system, and when they go to a client and offer a device that comes with Continuum, the docking station, and Windows 10, it can be quite interesting."
While Apple has built a formidable enterprise empire out of selling iPhones to businesses, Microsoft still has the best relationships with companies whose employees number in the thousands.
Many of these companies already use Office, Windows, Azure, and any other service Microsoft offers, so having a phone that can quickly and easily link into this infrastructure is an appealing deal.
For many organisations, distributing Windows Phones to staff makes sense. Managing a range of iPhones and Android phones - which, it's worth noting, could come from thousands of different manufacturers - is time consuming and expensive. Microsoft, on the other hand, can offer the hardware and the software to manage it, and services beyond that.
"Companies have realised it costs a lot more to manage very different versions of phone OSes, hardware, etc, and it's easier just to roll out corporate phones on one platform," said Jeronimo. "Many companies are going back and giving employees the phone they want, or allowing them to choose between a set."
A lack of promotion
One reason for the failure of Windows Phone in the consumer market could be the lack of promotion Microsoft put behind the operating system. While the company did run adverts, they were nowhere near as extensive as Samsung or Apple, the two leaders with more than 98 per cent of the smartphone market's profits.
"Microsoft is one of my clients and I always criticise them because no one knew what Windows Phone is," said Jeronimo. "If users got to try the experience, they would've liked it."
Even the "app gap", where many popular apps are not available on Windows, is closing thanks to the Universal Windows Platform. New additions, like Uber, may appeal to those wanting to switch from an iPhone or Android phone, but they didn't exist a few years ago when it really mattered.
Diagnosis
It's safe to say that Windows Phone is not in a good place and Microsoft may be right to focus its attentions elsewhere, like Windows or "bots", as it unveiled at Build.
Apple and Samsung dominate the consumer market and, while there is a glimmer of hope in the enterprise market, it would seem that Microsoft will never be able to compete fully.
However, that doesn't mean that Windows Phone is dead, or that Microsoft should kill it. Market share aside, the platform is competitive with iOS and Android and has some cool features, like the Live Tiles, that users genuinely love.
It remains to be seen whether Microsoft will decide to re-invest in the platform in future, but if it does, Windows Phone may yet survive.
Get the ITPro. daily newsletter
Receive our latest news, industry updates, featured resources and more. Sign up today to receive our FREE report on AI cyber crime & security - newly updated for 2023.