Are you being served?
Businesses are under increasing pressure to be responsive to customer demand. More and more people are turning to the internet to make purchases and have their queries answered, but a number of websites are failing to meet basic customer service requirements.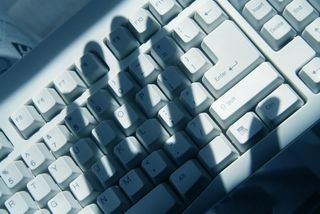 Last year alone, consumers were expected to spend an estimated 40 billion online in the UK, according to predictions made by uSwitch. Some 4 billion of that was expected to be spent solely during the festive period. As online sales soar, UK companies must do everything they can to differentiate themselves from the competition as good customer service becomes a key factor in ensuring that they stand out.
Customers in the UK are beginning to expect more from their online experience. But it would seem when it comes to service, what they want is not always what they get. Indeed, research from eService provider Transversal, is proof positive of this issue as it highlights the fact that UK organisations are struggling to deliver efficient customer service.
Transversal's research measured customer service by searching for answers to common sector-specific questions on 100 major UK company websites. The research found that websites could only provide answers for 50 per cent of questions asked online, while it took an average of 46 hours to respond to email, forcing consumers to use other communications channels. Calls to contact centres yielded much faster response times with 42 per cent of calls answered within a minute and 67 per cent answered within three minutes.
"While we've seen marginal improvements over the three years that we have carried out this analysis, a lack of a cohesive multi-channel strategy means in the majority of cases, it is quicker to call than visit a company's website," said Davin Yap, Transversal's chief executive. "With the massive investment made in the online channel and its ability to offer unparalleled tailoring and personalisation, UK organisations need to start giving the answers online."
Customer care in the contact centre
With contact centres receiving the brunt of customer concerns and queries effective self-service has never been more important, according to Jennifer Axelrad, Nuance's marketing manager for Europe, the Middle East and Africa (EMEA). "There's a real shift in the way that companies are thinking about how they care for their customers. Customers have a lot more power than they used to have - with sites like YouTube and social networking sites, they are more likely to share their positive and negative consumer experiences with a wider audience," she said.
"In the past, cost savings were the thing companies thought about the most when it came to automated service. But now it's much more focused on customer care. Customers don't want to spend time waiting to complete a simple transaction or have their questions answered, and with peak times like Christmas to contend with, companies need to be alive to that. As consumers become increasingly mobile, the need to provide anytime, anywhere information becomes even more important."
Nuance has issued five guiding principles to help companies evaluate their self-service strategies. By understanding these issues, the company believes that organisations can begin to address the details that callers often feel are missing in their self-service experience. But as customer demand grows, contact centres cannot be responsible for customer service alone.
Improving the online experience
As websites struggle to meet customer demand, companies must understand that their customers expect their questions to be answered immediately. Dee Roche, Transversal's head of marketing, said: "People shouldn't have to drill down through layers of navigation and help pages to find content that may or may not be relevant. They want to make informed purchasing decisions, so making information easily available on your website avoids the frustration of them having to refer to other channels for answers to routine questions."
Customers need to be able to ask questions as if they were in a shop and websites should be able to respond intuitively. When websites provide relevant, targeted information, customer satisfaction and, ultimately, sales, will improve.
Refining the search
With more sophisticated self-service features, websites can start to respond to customer demand more effectively. Roche believes that intelligent search capabilities can make a big difference. "The search is what drives the internet in terms of customers getting to websites. Once they get to the websites, it's vital that they find what they need. Keyword searches are very limited in terms of getting to the detail of what the customer wants," she said.
"People phrase questions in lots of different ways so companies need to integrate natural language searches into their websites so they can understand the exact meaning of the customer's question. When, for example, a customer types in 'I need to refinance my house in France,' the search engine should understand that it needs to return information on European mortgages. Customers are more likely to get the right answer if they're using a clever search engine with a self-organising knowledge base that learns from its past interactions with customers."
She added: "Web self-service solutions should also use information from the customer's search and their activity on the website to route them to the area of the business best able to help. This makes the whole process more efficient for both the customer and the company."
Roche suggests ten top tips companies should follow if they want to improve their customer service.
1) Customer interaction
Invest in services that allow companies to engage in a dialogue with online customers, and give customers more control over their customer service experience.
2) Instant gratification
Make information instantly accessible to customers so that they can find the answers to their questions quickly and intuitively.
3) Invest in search
Website self-service searches can improve service, increase sales and provide invaluable insights into what consumers want.
4) Make it easy to get more help
Any search for information on a website that does not yield a successful result should allow customers to transition seamlessly to further assistance, by email, phone or chat.
5) Let customers choose their channel
Web self-service, chat, blogs, user groups, rss feeds, text messaging, email and phone are all ways your customers may want to communicate - let customers interact through the channel they want.
6) Use customer service as an opportunity to increase sales
Offering easier access to customer service and sales staff does not push up service costs if web self-service is used to manage these interactions - as a first step for answering routine questions and then for filtering more complex enquiries to the appropriate staff.
7) Ad-serve through self-service
Web self-service interactions are a key source of additional sales. Use customers' questions to provide tailored additional information promoting related products or special offers.
8) Act on customer feedback
Analyse the questions your customers are asking to inform your business, improve web content and enhance customer service.
9) Monitor email replies
Make sure your emails properly answer your customers' questions. A natural language knowledgebase will help agents to draw on answers to questions while on a call or responding to email.
10) Use email to reduce email
Make sure your customer gets a full and comprehensive email reply and then put that information into a self-service knowledgebase so that it is available for other customers and staff.
A daily dose of IT news, reviews, features and insights, straight to your inbox!
A daily dose of IT news, reviews, features and insights, straight to your inbox!
Thank you for signing up to ITPro. You will receive a verification email shortly.
There was a problem. Please refresh the page and try again.