Gartner: Global IT budgets to hold steady
But they will soften slightly in the US as economic concerns continue.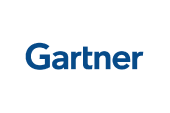 Global IT budgets will hold steady at a projected 3.3 per cent increase over last year, according to a survey by Gartner.
The research firm asked over a thousand chief information officers (CIO) at end-user organisations around the world about their spending for the next year in order to gauge the effects of a perceived economic slowdown.
Globally, IT budgets are keeping to the same levels projected at the end of last year, said Gartner's research group vice president Mark McDonald in a conference call. Over 60 per cent of respondents expected no change to their IT budgets at all, 23 per cent reported a fall, and 15 per cent saw an increase.
Paraphrasing the American author Mark Twain, McDonald summed up the results: "The rumours of IT budget's demise - certainly in the first quarter - have been greatly exaggerated."
But in the US, the increase slipped slightly from an increase of 3.1 per cent to 2.3 per cent, with a quarter of US CIOs saying their budgets have fallen. He stressed that the revised numbers were still inline with the past four years, which have seen IT budgets increasing by 2.4 per cent annually.
"Given the size and involvement of the US in the IT industry, how could global IT spending stay stable," wondered McDonald. He explained that Europe and the Asia-Pacific regions actually saw acceleration in their expected IT spending, suggesting growth above the global rate of 3.3 per cent.
In the US, for every two and a half firms expecting an IT decline this year, one expected an increase. Outside of the US, every one firm expecting a decline was matched by one firm expecting to increase spending, McDonald continued.
"We believe this overall majority is indicative of the critical role IT plays in businesses," McDonald said, adding that IT is increasingly seen as a tool to transform an organisation even in times of turbulence.
He added that IT budgets are no longer seen as a rich target for easy cuts. "IT budgets have been modest in the last few years and that modesty is paying off," he explained.
Those CIOs who said they expected to see budget cuts this year cited a decrease of an average 10 per cent, which McDonald said was keeping in line with general cost cutting measures and indicates CIOs are being cautious with IT rather than slashing departments.
Those few firms who will be cutting their IT budgets said they would look for effiencies in operations, such as infrastructure, as well as delaying investments in new projects. A third said they would look to cut jobs - but McDonald stressed that across the survey, just six or seven per cent of respondents said they intended to lay off staff.
Just a third of those surveyed said they had a contingency plan in place in case of real economic turmoil or other changes to the market, with half of those developing plans in case they need to cut their budget. But two-thirds had no contingency plan - something McDonald advised them to create within the next three months.
A daily dose of IT news, reviews, features and insights, straight to your inbox!
A daily dose of IT news, reviews, features and insights, straight to your inbox!
Thank you for signing up to ITPro. You will receive a verification email shortly.
There was a problem. Please refresh the page and try again.