SMBs lead in IT spend, but rely more on services
A IDC study has found a lack of internal IT expertise is not discouraging mid-sized firms from increasing their IT investments ahead of their large enterprise counterparts, but that they are less ambitious.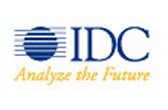 Almost half of small to midsized businesses (SMBs) have increased their IT budgets for 2008, ahead of larger enterprises.
But analyst IDC said their lack of expertise in buying and deploying technology means their spending will be concentrated on playing catch-up with their larger counterparts.
Spending among SMBs surveyed was "slightly larger," the analyst said in its annual enterprise services survey of 196 Western European businesses, which included those between 500 to 1,000 employees. It also found security is still the top priority followed by infrastructure, and then application, modernisation.
Meanwhile, new software investment decreased as a focus for investment. But services emerged as key, given the fact that SMBs were looking "to align their IT infrastructure better with the business and want to improve IT service levels to the business," said the survey.
"But they have less experience of how to do that," it continued. "They therefore plan to buy more consultancy services to understand how best to realise their strategic goals." It predicted that this would be good news for the consulting industry, but also warned economic uncertainty is likely to dampen consulting spending.
The survey also found two-thirds of SMBs already used outsourcing to some extent and a third are ready to invest in more or invest for the first time. But it added cost reduction is a more important driver of outsourcing spend for these organisations than it is for larger enterprises, where the latter see outsourcing as a tool for business innovation leading to better alignment of IT with business.
"It is interesting to note that medium-sized enterprises are investing strongly, following similar strategies to those of the largest enterprises," said Mette Ahorlu, IDC European software and services group consulting director. "Their lower level of internal technical knowledge and experience leads them to rely more strongly on advice from vendors, which should adapt their messages to this fact when addressing the segment."
He advised SMBs to buy more standardised, cheaper and easier-to-consume services, while vendors should offer clearer and fewer choices in order to make the buying process less painful, more according to individual industry needs than generic requirements according to size.
A daily dose of IT news, reviews, features and insights, straight to your inbox!
A daily dose of IT news, reviews, features and insights, straight to your inbox!
Thank you for signing up to ITPro. You will receive a verification email shortly.
There was a problem. Please refresh the page and try again.