Analysis: What next for Vodafone after Sarin departs?
Despite decent profits, Arun Sarin surprised the markets with news that he would step down as Vodafone chief executive in July.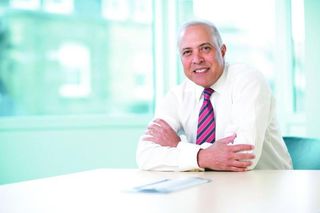 Arun Sarin has left his position as chief executive of Vodafone to take a rest after five years, a time where the company has gone through some big changes.
As well as having to deal with up and coming young pretenders like Orange and O2, he has also pointed the company towards the untapped goldmine that is emerging markets.
He leaves Vodafone in a relatively strong position financially, and it seems that his push into emerging markets such as India and Africa has been led to booming growth with 14.5 per cent organic revenue growth overall.
From a different perspective though, it also looks like Vodafone has stood still. Five years ago, companies like O2, Orange and T-Mobile were far behind, but now they have managed to catch up to a large entent. So how will Sarin be remembered?
"He's done a pretty decent job," said Quocirca service director Clive Longbottom. "But it's not been absolutely perfect. He was not widely embraced by the financial community when he came on board as they just saw him as just as an accountant."
Sarin's accountancy background led some onlookers to believe that he would limit the growth of the company by making cost-cutting savings, which would leave a lack of money to invest.
But instead of limiting the business by cost-cutting, Sarin was quite savvy in some of his investments such as moving into markets like India, and it seems from the recent results it has mostly paid off.
However, when it comes to US and Europe, he hasn't done such a good job, leaving behind a jigsaw of systems which he has failed to put together.
"Arun hasn't actually managed to put them all together in the way a lot of people would prefer," said Longbottom.
"He's also taken his eye off the ball with a lot of things that could have been done with Vodafone - turning them into a corporate choice for mobility data services and so on. A lot of that simply hasn't worked out as well as it should have."
Fortunately for Vodafone, the other operators have also neglected to push into that space of providing full, professional services of data mobility for large organisations.
He said: "I don't think he's moved into areas where there was low hanging fruit of easy revenue."
The last five years has also seen major shifts in the market, as before Sarin stepped into the role, telecom players such as Orange and O2 were far behind. However thanks to reasons such as the acquisition of O2 by Telefonica, they are now major forces in the market. Has Vodafone stood still?
Longbottom did not think so: "It was because they were smaller and fleeter of foot. As they've been taken over it has provided more money into their coffers to redo things they've done wrong earlier.
"Vodafone had already got to the size where to redo the things that they've done would be at a very significant capital cost to them. They've had to do far more optimisation of their environment.
"I don't think it is down to Arun's management. But certainly I think Vodafone UK and in parts of Europe are in a far more competitive environment then when Arun took over."
He suggested that it was a good time for Sarin to leave as Vodafone were on a growth curve, and he could leave the company on a good note with someone he has mentored in deputy chief executive Vittorio Colao.
He could avoid the messy arguments that his predecessor Sir Christopher Gent suffered with shareholders, especially as Vodafone was significantly investing in internet and mobile services.
Sarin's replacement was said to be bright and well-groomed for the role, and massive changes were unlikely especially considering Vodafone's recent solid results.
"Arun has already put down a solid strategy," said Longbottom. "This new guy will follow that strategy for at least six to 12 months so they've got the financial guys on board. Then we may see some changes coming down the line."
Get the ITPro. daily newsletter
Receive our latest news, industry updates, featured resources and more. Sign up today to receive our FREE report on AI cyber crime & security - newly updated for 2023.