Nokia maintains smartphone lead
But Apple's iPhone is catching up on RIM's BlackBerry, a report from Gartner has said.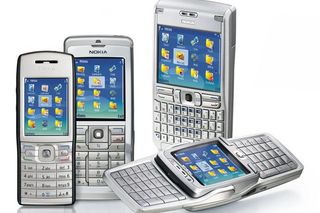 Nokia's stable of smartphones still lead the market, followd by Research in Motion's (RIM) BlackBerry and the Apple iPhone - though that ranking may be set for a change with an expected iPhone upgrade expected to be announced later tonight.
Nokia held over 45 per cent of the global smartphone market, analyst house Gartner said. Sales were up 25 per cent from last year, due to the variety of smartphones it has available in different price ranges. RIM came in second, commanding 13 percent of the market, driven by sales of its BlackBerry Curve and Pearl, while Apple climbed to third place, taking just over five per cent of the market with its iPhone.
Sharp and Fujitsu tied for fourth place, both with 4.1 per cent of the market.
Apple is hoping to make its way to the top by the end of the year, aiming for 10 million in sales by the end of 2008, despite its sale of just under two million iPhones this quarter. A report earlier this year praised Apple for its rapid growth in the smartphone industry - especially given it has just one handset.
Sales of smartphones around the world have increased 29.3 per cent since the first quarter of 2007, swelling to 32.2 million units, according to Gartner. Sales have increased even more in Europe, the Middle East, and Africa, up 38.7 per cent from last year, to total 11.7 million units sold.
Carolina Milanesi, research director for mobile devices at the Gartner, said technological advances that began last year are the core reasons for this boost in sales.
"The beginning of the year was marked by announcements regarding touch screens, smartphone usability and application integration," Milanesi said. "These key trends had already emerged in the second half of 2007, and during 2008 we can expect them to mature further and become the focus for more handset vendors and carriers as they expand their current portfolios to include more open-platform devices."
A daily dose of IT news, reviews, features and insights, straight to your inbox!
A daily dose of IT news, reviews, features and insights, straight to your inbox!
Thank you for signing up to ITPro. You will receive a verification email shortly.
There was a problem. Please refresh the page and try again.