UK businesses ban IM over security fears
Concerns over data and user security blamed for the growing ban on the use of instant messaging in the workplace.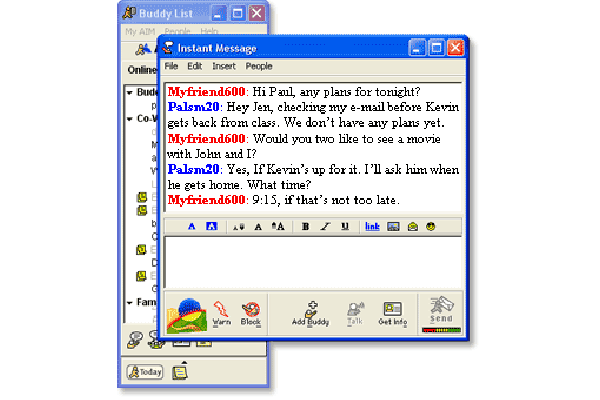 A growing number of businesses in the UK are banning the use of consumer instant messaging (IM) applications, according to research released today.
Research firm Vanson Bourne polled 100 senior decision-makers working for companies of 1,000 or more employees and found that a staggering 72 per cent of respondents had banned IM.
The survey, produced for ProcessOne, found that about half of IT directors believed staff would be reluctant to use a corporate IM tool instead of public IM software, leaving organisations with little choice but to ban IM completely.
A further 88 per cent of IT directors said that they were concerned about the security risks of allowing public IM use within the organisation.
Despite it being a non-intrusive, real-time communication tool, applications including Windows Live Messenger, AIM and Yahoo Messenger are being shunned by businesses because of security fears, according to the survey.
These fears include the ability for employees to download such software without the knowledge of IT departments and potentially use it to send confidential and sensitive information outside of the business.
However, the survey also found that 74 per cent of respondents believed that IM could provide valuable collaboration benefits to their organisation.
"It is a shame that more businesses in the UK aren't taking advantage of the benefits that instant messaging can bring," said Mickal Rmond, chief executive of ProcessOne.
"Many organisations are torn between wanting to maximise security or gain collaboration and productivity benefits, and clearly maintaining security is winning at this point. However, businesses need to ask themselves weather taking such a knee-jerk reaction as completely banning the use of IM is really the best option for the company."
Indeed, the survey also found that 12 per cent of respondents believed that keeping an audit trail of IM messages sent by employees using consumer IM tools was sufficient to protect the business from data security exposure.
"While corporate IM tools are changing and becoming more user friendly, the best solution is to find a way to allow employees to use whichever solution they are most comfortable with, while providing a way for businesses to enforce their IT policies to protect the organisation and ensure that audit trails are kept," Rmond added.
A daily dose of IT news, reviews, features and insights, straight to your inbox!
A daily dose of IT news, reviews, features and insights, straight to your inbox!
Thank you for signing up to ITPro. You will receive a verification email shortly.
There was a problem. Please refresh the page and try again.