Teenage Twitter systems hacker admits guilt
It doesn't appear that his motive for hacking Twitter was for financial gain, but it has forced the social network to take a good look at its security processes.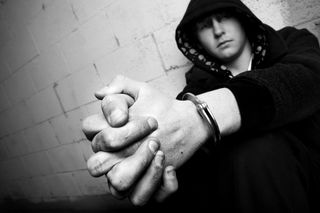 An 18-year old hacker, who managed to breach Twitter's administration systems and take over multiple high-profile accounts, has admitted his guilt.
The teenager, who goes by the handle GMZ, told the Wired Threat Level blog that he broke into Twitter's administrative control panel by using an automated password-guesser program on the account of a popular user.
It turned out that this user was a Twitter support staff member called "Crystal", who had chosen the easy-to-guess password "happiness". He said that breaking into the account was easy as Twitter allowed an unlimited number of rapid log-in guesses.
Using a self-created tool, he used a dictionary program which automatically tried English words and managed to gain access into Crystal's account. He was then able to access any other Twitter account by resetting an account holder's password.
He told Wired in an IM interview: "I feel it's another case of administrators not putting forth effort towards one of the most obvious and overused security flaws. I'm sure they'll find it difficult to admit it."
He didn't use the hacked accounts personally, instead offering hackers in his forum access to any Twitter account by request. This led to the access and defacement of feeds for Barack Obama, Britney Spears, Fox News and Facebook among others.
Twitter confirmed to Wired that the intruder had used a dictionary attack to gain access to the administrative account, although it refused to confirm the other details. It has so far not taken any legal proceedings.
Co-founder Biz Stone did say in a follow-up email that Twitter was doing a "full security review on all access points to Twitter. More immediately, we're strengthening the security surrounding sign-in. We're also restricting access to the support tools for added security."
A daily dose of IT news, reviews, features and insights, straight to your inbox!
A daily dose of IT news, reviews, features and insights, straight to your inbox!
Thank you for signing up to ITPro. You will receive a verification email shortly.
There was a problem. Please refresh the page and try again.