UK broadband users get a raw deal
The state of broadband in Britain is still poor, but at least it seems the right steps are being taken to improve things for businesses as well as consumers.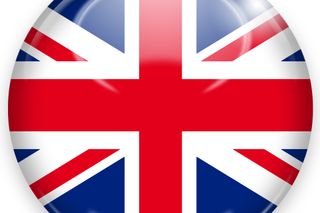 The average speeds of broadband connections in the UK are significantly below what ISPs are advertising, according to a new Ofcom report.
This conclusion was reached after the results of a "sophisticated and thorough" research study into the real broadband speeds experienced by UK consumers were released by the company SamKnows. The average speed of a UK consumer was 3.56Mbps, which compared to a maximum possible speed of 4.3Mbps across the UK.
However, one in five subscribers only received an average speed of 2Mbps, and on average, the actual speed consumers received was 45 per cent of the advertised headline speed.
Alex Salter, chairman of SamKnows, said that the results referenced businesses as well as home users. This is because even though the monitoring units are sat behind a connection in somebody's home, they still emulated the performance businesses users would enjoy - or not as the case may be.
He told IT PRO: "We're looking to add some very specific tests for businesses that will enable them to have a lot more information about ISPs, particularly in terms of reliability and those kind of areas."
In the next three to six months, the discussion will increasingly focus on businesses as well as consumers, especially when politicians are on the verge of pushing the button on broadband-related projects, according to Salter.
Prime Minister Gordon Brown recently outlined his plans on how a superfast broadband network around the country could ease the pain of recession, in a new digital age.
BT has already made steps in this direction, last year declaring that it would roll out a national 1.5 billion fibre-optic broadband service.
Salter said: The government is definitely looking at projects which could give the economy a boost. The great thing about it is that it involves everybody from the guys who are digging up the street, right the way up to super technical guys in data centres."
A daily dose of IT news, reviews, features and insights, straight to your inbox!
A daily dose of IT news, reviews, features and insights, straight to your inbox!
Thank you for signing up to ITPro. You will receive a verification email shortly.
There was a problem. Please refresh the page and try again.