Qualcomm to unveil 'smartbooks' at Computex
New form factor combines a mobile OS with a netbook or tablet computer, using the Snapdragon platform.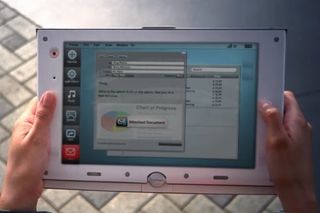 As more and more netbook makers turn their devices into laptops, Qualcomm is looking in a different direction to "smartbooks".
Qualcomm's is set to unveil its "vision" of mobile computers that are part smartphone and part netbook at Computex this week, with the devices hitting stores by autumn 2009. The smartbooks will feature Qualcomm's Snapdragon chipset, which will feature in a series of other mobile devices at the show in Taipei.
"Consumers are looking for devices that offer more instantaneous connectivity, greater mobile performance and intuitive usability than ever before," said Luis Pineda, senior vice president of marketing and product management at Qualcomm CDMA Technologies, in a statement.
"Qualcomm's Snapdragon platform is addressing those needs by enabling smartphones that break new ground in mobile capability, and establishing this new category of smartbooks - devices which deliver a unique mobile user experience different from anything else on the market today," he added.
Qualcomm described Smartbooks as devices that "bridge the functional divide between smartphones and laptops." They run a mobile operating system on a larger form computer, such as a netbook, but will also include touchscreen tablet computers.
Like most smartphones and netbooks, they will connect to 3G, WiFi and GPS networks easily, but Qualcomm is promising all day power from a single charge on active use, and all week on standby. The devices will be under two pounds (907g) in weight and less than 20mm thick, Qualcomm claimed.
The smartbooks may not be arriving until fall of this year, but they already have their own dedicated website, complete with enthusiastic video here.
A daily dose of IT news, reviews, features and insights, straight to your inbox!
A daily dose of IT news, reviews, features and insights, straight to your inbox!
Thank you for signing up to ITPro. You will receive a verification email shortly.
There was a problem. Please refresh the page and try again.