BT accused of throttling broadband
Reports have shown that BT is cutting its internet speed at peak times and stopping its customers watching video over the internet.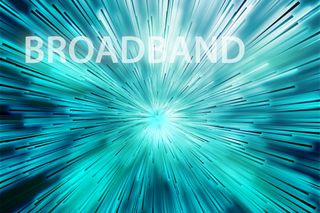 BT has been accused of "throttling" speeds on its broadband, leading to users being unable to stream video.
The telecoms company reduces the speed that its customers can watch video via the internet at peak times, according to a report by the BBC. This will affect a number of TV sites that stream programmes, as well as YouTube.
Of course, the BBC's main concern is the effect it will have on its own iPlayer.
In a statement, the BBC said: "While customers listening to audio and lower quality video streams would be unaffected, we are concerned that at peak times some customers' higher quality video streams may be interrupted by buffering before falling back to a lower-quality version."
"This would suggest that traffic identified as BBC iPlayer traffic is being throttled back, thereby limiting the bandwidth used up by the service on slower connections."
A spokesperson from BT told IT PRO: "Like other ISPs, BT manages its network to ensure the best possible experience for all of our customers. At present we don't cap speed down to 700kbps on iPlayer. Where we manage bandwidth, we do so in order to optimise the experience for all customers, whatever they want to do online."
"We believe there is a real issue that content owners like the BBC need to address and we are currently in discussions with the BBC executive to ensure that our customers get the best possible experience in the future."
This news hasn't helped BT's profile, as it comes soon after announcement of huge losses, leading to 15,000 job cuts, and the revelation that the boss in charge of the failed department received a 1.6 million payoff when he left.
A daily dose of IT news, reviews, features and insights, straight to your inbox!
A daily dose of IT news, reviews, features and insights, straight to your inbox!
Thank you for signing up to ITPro. You will receive a verification email shortly.
There was a problem. Please refresh the page and try again.