Microsoft: Cloud computing offers lower margins
Cloud computing will have a lower profit margin than traditional software businesses, Microsoft believes.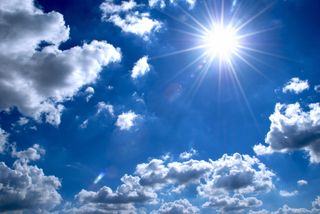 Microsoft's chief software architect said the profit margins on cloud computing would likely yield a lower profit margin than the company's existing software business.
"The margins on services are not like the margins on software, so it (cloud computing) will increase our profit and it will increase our revenue, but you won't have that margin," said Ray Ozzie at a Silicon Valley technology event.
Ozzie is the main driving force behind the world's largest software company's gradual move toward a cloud-based approach to its products. He has been in charge of Microsoft's long-term technical strategy since co-founder Bill Gates announced he was stepping down from day-to-day involvement with the company three years ago.
Microsoft has made only tentative steps into the cloud arena so far, but has been investing in data centers to house customers' data and later this year is expected to unveil its 'Azure' platform, which will allow developers to write applications to work on Microsoft's cloud.
"The margins at the low level, at the Azure level, are going to be lower than the top level, where you're delivering a solution or something like Exchange," said Ozzie, referring to Microsoft's popular e-mail and calendar application.
"You're pricing that solution around a business value more than cost so the margins are still very, very good."
Click here to read how security concerns may hold back cloud computing.
A daily dose of IT news, reviews, features and insights, straight to your inbox!
A daily dose of IT news, reviews, features and insights, straight to your inbox!
Thank you for signing up to ITPro. You will receive a verification email shortly.
There was a problem. Please refresh the page and try again.