Millions without internet 'don't want to be connected'
Research suggest that seven per cent of the British population don't want anything to do with the internet.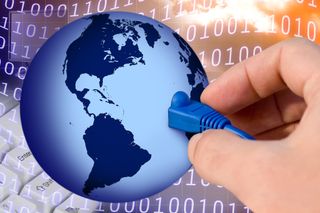 Four in five adults who are not connected to the internet are unlikely to sign up in the next six months, according to an Ofcom report.
Ofcom said the research, released ahead of the government's Digital Britain report, revealed some of the reasons why 30 per cent of British adults didn't have the internet at home.
The results also challenge some of the conclusions from a recent Communications Consumer Panel report claiming the internet was becoming essential' and a right' on a par with water and electricity.
Of the adults who didn't want the internet at home, 42 per cent said that it was due to having a lack of interest or need. They tended to be older and retired, with 61 per cent of them never having used a computer.
The survey also said the older generation tended to be indifferent', with many of them struggling to express any reason about why they should get online.
Over two fifths (43 per cent) of the adults without internet would choose to remain disconnected, even if they had a free PC and broadband connection. For 30 per cent, broadband connections were either too expensive, or they didn't have the skill or knowledge to use it.
The study identified a group of core resistors, equating to around seven per cent of the adult population, which did not intend to get the internet, use it, pay for it or have any type of internet access from other people.
The research suggested: "Making the internet personally relevant may help encourage take-up for this group.
"It is, however, important to bear in mind that even if a spark of interest is generated, there may still be other barriers as this group is likely to lack the resources or skills to get connected."
One of the government aims from the Digital Britain report will be to implement a universal service commitment of a 2Mbps broadband connection within every household by 2012.
A daily dose of IT news, reviews, features and insights, straight to your inbox!
A daily dose of IT news, reviews, features and insights, straight to your inbox!
Thank you for signing up to ITPro. You will receive a verification email shortly.
There was a problem. Please refresh the page and try again.