Is digitising Britain ray of light for economy?
The Government continues to press the importance of investment in the digital and communication industries, with its 'Digital Britain' report expected soon.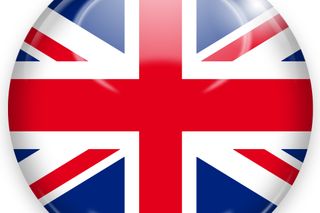 Both business and Government have an important part to play in the future of a converged IP network, according to the minister in charge of the eagerly awaited Digital Britain' report.
Lord Stephen Carter, minister for communications, technology and broadcasting, was making his first public appearance this year in London today. Last year it was announced that the Prime Minister had given Carter the responsibility for a report which would outline the Government's future role in a next-generation communications network for Britain.
In his keynote speech, he said that consumers, businesses as well as government were now at a turning point when it came to their roles in the future convergence of IT, broadcasting and telecoms using a single IP network. He said that the communications sector was a "rare ray of light in a rather gloomy economic sky."
It echoes a statement last year when he said: "Digital Britain is about capturing the opportunities on offer for UK PLC and the public, and advancing our standing as a world leader in these industries."
Although the minister did not reveal the contents of the Digital Britain' report, he did reveal that it was an opportunity for the Government to decide whether it was well prepared when it came to having a next-generation technology and communications infrastructure.
Lord Carter also said that there was a perception that next-generation broadband access was going to be the "saviour" of the economy, due in large part to comments like ones recently made by Gordon Brown over the potential benefits of speedy broadband. However, some were still sceptical of its benefits.
He said of communications: "Let's all be clear about the importance of today's opportunity. You get these chances rarely in life to look at a sector where it is at a turning point. There's an opportunity for a change of framework, and that is what the Digital Britain report is all about"
One of the main areas the report is going to focus on is the need for a fresh approach to the Government's role in working with the UK's digital infrastructure. This means asking whether the present wireless, fixed, as well as digital radio and television networks were sufficient for a modern digital economy.
Emma Gilthorpe, Director of Industry Policy Regulation at the BT Group, outlined some of the other challenges when it came to Government involvement in the communications marketplace.
She said that as well as a requirement to upgrade the plumbing' (the speed of broadband networks), there was also the goal to achieve a broadband for all' policy, where the aim was to ensure that many more people were using broadband connections
Tim Lord, Regulatory Director for Hutchinson 3G, asked about the potential for ubiquitous wireless access for all, and avoiding some of the problems of building new fixed line connections such as "road digging".
He said: "There's a huge opportunity. You've got 3G technology that is very stable. With a little bit of Government planning and help, we could deliver much better coverage and more capacity.
He added: "I think having an internet connection with you all of the time is enormously valuable. Fundamentally it's more valuable than a fixed connection."
In answer to Lord, BT's Gilthorpe said that she felt that the answer was a mix between fixed and mobile connections because they fulfilled slightly different purposes. She also said: "The investment in infrastructure that BT is making is not going to require road digging.
"With Fibre to the Cabinet you basically open up the manhole cover and shove [cables] down that. So please don't worry about traffic congestion in your local area any time soon!"
Get the ITPro. daily newsletter
Receive our latest news, industry updates, featured resources and more. Sign up today to receive our FREE report on AI cyber crime & security - newly updated for 2023.
Get the ITPro. daily newsletter
Receive our latest news, industry updates, featured resources and more. Sign up today to receive our FREE report on AI cyber crime & security - newly updated for 2023.
Thank you for signing up to ITPro.. You will receive a verification email shortly.
There was a problem. Please refresh the page and try again.