Agito bring deskphone qualities to Blackberry
Agito is releasing an enterprise level router to cut mobile phone costs and provide added functionality for BlackBerry users.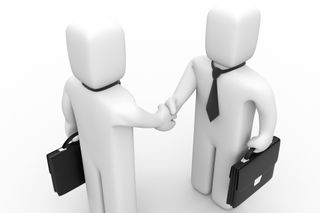 Agito today unveiled the RoamAnywhere router, which lets business BlackBerry users control their smartphones like a desk phone.
The package lets businesses consolidate their desk phone and BlackBerry with one number by plugging into the business' back end architecture. This then allows the mobile to perform all the functions of a desk phone, such as conferencing, voicemail and transfer, in addition to instant messaging - at a fraction of the price.
"We have the notion of an enterprise number, ringing desk and mobile in a single entity. Not only does it stop you having to spend half an hour trying to get hold of me, it stops me having to spend half an hour wading through all the messages you left in different places," Pejman Roshan, vice president of marketing and co-founder of the product, told IT PRO.
"It becomes a simple way to differentiate your mobile between business and personal life whilst saving 50 to 80 per cent on your mobile phone bill."
With no changes to existing PBX solutions, the system slots in and is easy to use as an application on mobile devices. Once the router is installed - which takes less than a day - a push provision to handsets is launched so employees can download the app. After this initial install the app then runs invisibly in the background.
Roshan claims that the return on investment with this product is as little as three to six months.
This initial BlackBerry capability, launching fully in mid July, supports four models: Bold 9000, Curve 8900, BlackBerry 8800 and Curve 8300, as well as additional Nokia and Windows Mobile devices.
Entry level pricing for the new product starts at $10,000 with larger company requirements starting at $28,000.
A daily dose of IT news, reviews, features and insights, straight to your inbox!
A daily dose of IT news, reviews, features and insights, straight to your inbox!
Thank you for signing up to ITPro. You will receive a verification email shortly.
There was a problem. Please refresh the page and try again.