Smartphones only bright spot as mobile sales decline
Demand for smartphones is up despite another depressing quarter for the global mobile market.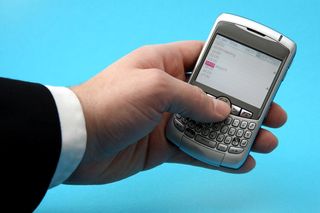 Smartphones were the only beacon of light for mobile phone companies as the market suffered another year-over-year decline in the second quarter of 2009.
Global mobile shipments declined by 10.8 per cent to 296.6 million units, down from 302.2 million the previous year, claimed a report by IDC.
Another report by Strategy Analytics claimed global handset shipments reached 273 million units worldwide in the second quarter 2009, down eight per cent from 297 million units a year earlier.
Both reports agreed that smartphone sales improved despite the overall decline.
"Among the big handset vendors, Nokia, Samsung, Research In Motion, and Apple, all beat expectations for smartphones within the second quarter," said Ryan Reith, senior research analyst with IDC's Worldwide Quarterly Mobile Phone Tracker.
Nokia's smartphone sales volumes grew 10 per cent from last year to 16.9 million units, claimed Strategy Analytics.
"The market for converged mobile devices thrived with the arrival of the Palm Pre and the iPhone 3GS towards the end of the quarter," claimed the IDC report.
Apple shipped 5.2 million iPhones worldwide in the second quarter of 2009, up 626 per cent from 0.7 million units in the same quarter in 2008, claimed Strategy Analytics.
Both analyst firms agreed that the market had improved since the first quarter of 2009.
"The challenges from the previous nine months aggressive channel destocking, foreign exchange volatility, and uncertain demand continued to plague the mobile phone market in the second quarter, but were not as severe as before," said Ramon Llamas, senior research analyst at IDC, predicting a 13 per cent over all decline for the full year.
Strategy Analytics said the market showed "tentative signs of stabilisation" after the rate of decline in shipments slowed this quarter.
A daily dose of IT news, reviews, features and insights, straight to your inbox!
A daily dose of IT news, reviews, features and insights, straight to your inbox!
Thank you for signing up to ITPro. You will receive a verification email shortly.
There was a problem. Please refresh the page and try again.