CeBIT 2010: Skype tells networks to be nicer to apps
Skype and other mobile apps are not a threat to networks, according to the VoIP firm's head of mobile.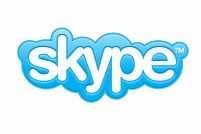 The general manager of Skype's mobile business has warned that networks cannot afford to show the same hostility to the burgeoning apps business as they did to the VoIP service.
Mobile operators have expressed concern that while the boom in data traffic caused by app stores is putting a strain on their networks, they're not seeing a corresponding increase in revenue.
They've suggested this could hamper their ability to invest in infrastructure improvements. Speaking at CeBIT in Hannover, Russ Shaw, general manager of Skype's mobile services, warned that operators must be wary of becoming too confrontational over the issue.
"The mobile network is now app centric," said Shaw. "[Network providers] must see that the best apps drive demand, and not restrict customers in what apps they can choose."
Of course, Skype is now one of those apps, but he hit out at networks that banned or added surcharges for using its VoIP service. "It's easy to say that Skype is a threat to networks, but we disagree with that," said Shaw.
"We enable a lot of conversations that wouldn't have happened otherwise. We've created a market that hasn't existed previously. Customers who use Skype spend more on MMS, SMS, and there's less churn."
He also hit out at network fears that Skype was a direct competitor to their business, arguing that it wasn't interested in stealing customers. "Let me be clear, Skype doesn't want to own the customers. Providers own their own customer relationships, we promote 3's services to our customers, that benefits us."
Read on for more news from CeBIT.
A daily dose of IT news, reviews, features and insights, straight to your inbox!
A daily dose of IT news, reviews, features and insights, straight to your inbox!
Thank you for signing up to ITPro. You will receive a verification email shortly.
There was a problem. Please refresh the page and try again.