Twitter takes aim at RSS and bookmarks with @Anywhere
But founder Evan Williams disappoints at SXSW by not speaking about plans to allow advertising on Twitter.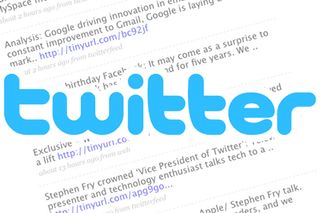 Twitter has unveiled new third-party integration tool @Anywhere, but didn't have anything else new to show off at this year's SXSW.
Some 3,000 people filled the main exhibition hall at this year's South by Southwest Interactive (SXSW) to hear Twitter chief executive and founder Evan Williams in a keynote interview.
Those hoping to hear about Twitter's plans for advertising and more about its business model were disappointed - sending some heading for the exits and others to the site itself to complain about the dry style of interviewer Umair Haque of the Harvard Business Review.
Using the @Anywhere system, websites will now be able to turn mentions of individuals, groups or businesses into links to their Twitter accounts, enabling users to follow them without going to Twitter.com.
You'll also be able to instantly follow the writer of an article and Tweet from the page itself enabling easy commenting or forwarding of links, again without going back to Twitter.com or a third-party client.
Thirteen websites will be using @Anywhere to start with, including the New York Times, Amazon and YouTube.
According to Williams, @Anywhere "reduces friction" and addresses what he repeatedly said was the biggest challenge with Twitter discovering Tweets that were useful to you.
"Discovery is the hardest challenge we know there's all this valuable info buried in the Twitter network, but there are 50 million Tweets a day, so how do you find the 100 which are most valuable for you?"
He went on to say: "There's something interesting on Twitter for everyone. Oh, the Flaming Lips are on Twitter? I can get updates from the band? That's cool. We need to tell people that."
He was keen to say it was important Twitter remained a two-way medium, but it's clear that with @Anywhere, Twitter is aiming more and more at replacing RSS and bookmarks as a way for internet users to keep up to date.
Search worries
With the brief announcement made, Williams talked repeatedly about his desire to build a company that reflected the openness and transparency that characterise Twitter as a service.
He did however, concede that there was a need for Twitter to act as a "shepherd" to look after its ecosystem. It's sending "hundreds" of cease-and-desist orders a day to companies creating spam for the service.
He also addressed the decision to open up Twitter's data to Google and Microsoft's Bing in order to be indexed for search. It was the subject of much internal debate at Twitter, with the company worrying it was giving away commercially valuable data the "golden goose."
However, the decision to go ahead with the partnership was made because Twitter thought Google and Microsoft would help increase the value of the network and aid in discovery of information on Twitter, and that as it would make the service better for users, it would ultimately be better for Twitter as a company.
A daily dose of IT news, reviews, features and insights, straight to your inbox!
A daily dose of IT news, reviews, features and insights, straight to your inbox!
Thank you for signing up to ITPro. You will receive a verification email shortly.
There was a problem. Please refresh the page and try again.