Google adds real-time collaboration to Docs
Google Docs has been updated, with new real-time tools and tweaks to Spreadsheet.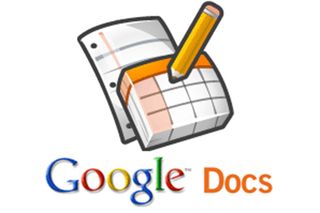 The entire Google Docs suite has been overhauled with real-time collaboration and a host of "much requested" features from rival suites.
Perhaps the most impressive change to the suite is real-time editing collaboration, which allows people to see the character-by-character changes being made by up to 50 other users as they're made. The feature has long been a staple of Google Spreadsheet, but has now made its way to the rest of the suite.
On a more basic level, Google has added a raft of features long found in rivals. These include rulers to set margins within documents, tab stops, and improved image handling, making it easier to shift images and text around.
Google Spreadsheet benefits from a formula bar for cell editing, auto-complete, and a new tabbed interface for simpler navigation between sheets.
Perhaps more significantly, Google claims to have completely redeveloped the underlying Docs platform, as it looks to turn the service into a serious competitor to Microsoft's market-leading dekstop suite.
"They say a house is only as good as its foundation, and we believe the same holds true for web applications like Google Docs," said Jonathan Rochelle, group product manager for Google Docs.
"With our old foundation, we could continue delivering most features you wanted quickly, but over time it became clear that some just weren't possible. So we decided to rebuild the underlying infrastructure of Docs to give us greater flexibility, improved performance and a better platform for developing new features quickly."
In real terms, this should equate to faster loading of complex documents and smoother scrolling.
Anybody looking to trial the new look Google Docs needs to click "New Version" in the top right hand corner of the suite.
A daily dose of IT news, reviews, features and insights, straight to your inbox!
A daily dose of IT news, reviews, features and insights, straight to your inbox!
Thank you for signing up to ITPro. You will receive a verification email shortly.
There was a problem. Please refresh the page and try again.