Orange and T-Mobile users get cross-network boost
The fruits of the Orange/T-Mobile merger are starting to show as customers of both can now network share.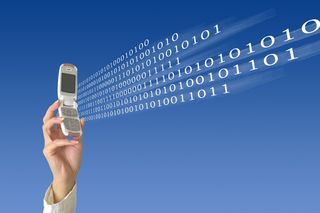 Orange mobile phone customers will soon be able to take advantage of the T-Mobile network and vice versa, meaning greater areas of coverage, the merged companies' parent Everything Everywhere has confirmed.
Given the combined customer base, this means around 30 million people will be able to connect, text and call in more places than just one network can allow.
There are also plans to expand the network-sharing efforts next year so that the handset will automatically switch to whichever is the strongest signal mid call - a great boon for business and customer users alike. Enhanced data and internet coverage plans are also on the cards.
"Orange and T-Mobile business customers will be able to benefit from access to both networks. At present we are not inviting corporate business customers who use intelligent network services such as secure VPNs to sign-up but the network improvements will soon be rolled out to all customers," an Everything Everywhere spokesperson told IT PRO.
To benefit from both networks from 5 October, users just need to sign up. There is also no cost to users associated with the extended coverage reach.
"This is the beginning of an ambitious plan to give our customers instant access to whatever they want, wherever they are instant access to everything everywhere," said the company's chief executive Tom Alexander.
"...Until now, the industry has been working in a single network environment. We have a vision of a multinet' world where the consumer will be able to access what they want, when they want, at the touch of a button. It will all be possible due to a complex system of interweaving multiple networks, bringing mobile, wifi and fixed technologies together to act as a super network."
A daily dose of IT news, reviews, features and insights, straight to your inbox!
Maggie has been a journalist since 1999. She started her career as an editorial assistant on then-weekly magazine Computing, before working her way up to senior reporter level. After several years on the magazine, she moved to 'the other side of the fence' to work as a copywriter for a marketing agency, writing case studies and working on ad and website copy for companies such as eBay, Dell, Microsoft and more. In 2006, just weeks before IT Pro was launched, Maggie joined Dennis Publishing as a reporter. Having worked her way up to editor of IT Pro, she was appointed group editor of Cloud Pro and IT Pro in April 2012. She became the editorial director and took responsibility for Channel Pro, in 2016. Her areas of particular interest, aside from cloud, include management and C-level issues, the business value of technology, green and environmental issues and careers to name but a few.
A daily dose of IT news, reviews, features and insights, straight to your inbox!
Thank you for signing up to ITPro. You will receive a verification email shortly.
There was a problem. Please refresh the page and try again.