Phishers jump on HMRC tax blooper
Phishers have been sending out emails based on the tax blunder affecting millions in the UK.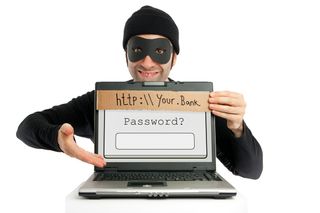 Fraudsters have leapt on the chance to initiate a phishing scam based around the tax error debacle.
Millions are thought to have paid the wrong tax and HM Revenue and Customs (HMRC) will be contacting the affected people this month, but only via post.
Phishers, as is often the case, have made the most of a big news story and sent out messages pretending to be from the HMRC.
"Tax refund scam mails have been popular for a long time, but in the current climate of our tax office has screwed up in spectacular fashion' it seems phishers will be giving it some serious attention," said Christopher Boyd, Sunbelt Software's senior threat researcher, in a blog post.
One email intercepted by Sunbelt took the target to a fake HMRC website, asking for personal data, including a full name, address, phone number and mother's maiden name.
The page also auto-filled a tax file number box in its bid to convince users of the site's supposed legitimacy.
Boyd said people can expect a "deluge of spam mail with infectious attachments," noting the UK tax office does not send "random emails asking for personal information."
A fraudulent file
Sophos has also spotted similar emails, many containing the subject line "You Have An HMRC Refund" and an attached form that asks for data such as credit card details.
"If you do make the mistake of filling in the form, your confidential data is uploaded to a Chinese server," said Graham Cluley, senior technology consultant at Sophos.
"You're not going to receive a windfall because of this form - you've just been phished."
HMRC told IT PRO affected people will not be contacted by email or phone, and will not be asked to send personal information to anyone.
Last month, HMRC reported a spike in tax scam phishing emails being reported to the Government body.
It had shut down over 180 websites sending out fake tax rebate messages over a three-month period.
A daily dose of IT news, reviews, features and insights, straight to your inbox!
A daily dose of IT news, reviews, features and insights, straight to your inbox!
Thank you for signing up to ITPro. You will receive a verification email shortly.
There was a problem. Please refresh the page and try again.