Nokia chairman to go after 2012?
The Nokia chairman has said he is at the board's disposal until 2012, but it is unclear whether he will stay on after that point.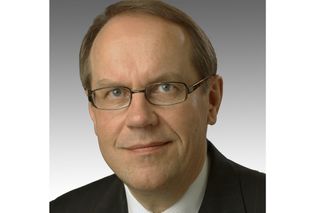 Nokia chairman Jorma Ollila has said he will stay at the mobile giant until 2012, sparking rumours he is likely to leave when the time comes.
Last week, Ollila said he planned to help Elop through the transition period and he was at the disposal of the board until 2012.
"When Jorma assumed the role of non executive chairman in 2006, he made it clear it was not a long term role," a statement from Nokia sent to IT PRO read.
While the indication is that Ollila will go after 2012, Nokia did not provide a definitive answer as to whether he will stay or go when the time comes.
Just two days ago Nokia announced its mobile head Anssi Vanjoki had handed in his resignation and last week Stephen Elop was appointed chief executive in place of the long-serving Olli-Pekka Kallasvuo.
Nokia World
The Finnish manufacturer has also been busy with its Nokia World event in London, which closes today, as it bids to gain back some of the market share it has lost to the likes of Apple, RIM and Anroid.
Mary McDowell, executive vice president for mobile phones, told delegates during her keynote this morning that Nokia is ideally placed to get a big chunk of the expected growth in mobile internet and the company is planning to keep ahead of the pack in both voice and data.
"More people will join the information age using a mobile phone than a PC," McDowell said.
"With approximately 80 per cent of the world's population in reach of a cell tower, it is the mobile phone that will offer the first PC-like experience for many of the next billion people who will come online."
Nokia also announced a partnership with Intuit to offer a new mobile and web-based service to help small businesses with personalised, relevant marketing.
The first offerings from this collaboration are expected to be released in the fourth quarter of 2010.
"This is a significant step which we expect will create future growth opportunities," said Robert Andersson, Nokia's senior vice president and head of corporate alliances and business development.
"Working with Intuit, we are developing a breakthrough service to help small businesses deepen relationships with their customers, leveraging our expertise in mobile and location based services."
A daily dose of IT news, reviews, features and insights, straight to your inbox!
A daily dose of IT news, reviews, features and insights, straight to your inbox!
Thank you for signing up to ITPro. You will receive a verification email shortly.
There was a problem. Please refresh the page and try again.