4chan activists attack film industry sites
A number of film industry bodies have been targeted by a large group of activists hungry for revenge.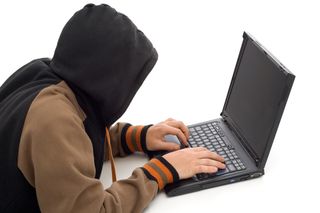 Activists have launched attacks on film industry bodies after reports Indian firm Aiplex was employed to carry out hacks on pirate websites.
As previously reported by IT PRO, Aiplex claimed to have worked with film organisations in tackling the piracy problem, offering the ability to launch distributed denial of service (DDoS) attacks against perpetrators.
Seemingly seeking revenge, members of 4chan, an image board website which has been associated with activism in the past, organised a DDoS attack against the Motion Picture Association of America (MPAA), security researchers discovered.
The attackers, who named their initiative Operation: Payback Is A Bitch, also targeted the British Phonographic Industry (BPI) and the Recording Industry Association of America (RIAA) websites.
All the aforementioned organisations, including Aiplex, saw their sites go down for at least some period of time, according to both Panda Security and Sophos researchers.
According to Panda, MPAA.org was down for over 20 hours, while RIAA servers experienced 37 service interruptions.
All sites appear to be up and running now, but reports suggest, another attack has been organised against BPI for 16:00 GMT.
Aiplex recently told IT PRO it had been working with Fox Star, a branch of 20th Century Fox, on dealing with pirates and said talks were in progress to work with Walt Disney.
Neither Disney nor Fox had confirmed or denied being involved in any way with Aiplex.
'Scary' signs
Sophos researcher Chester Wisniewski pointed to the illegality of DDoS attacks in the UK, US and elsewhere.
"The fact that a few thousand people can bring major websites to their knees is a bit scary," Wisniewski said in a blog.
"There are rumours that some 4chan members may be using botnets in the attack as well, which introduces even more legal concerns."
Panda researcher Sean-Paul Correll added in his own blog: "How do you stop the collective man power of an entire internet community?"
"You can seize equipment, hunt down the originators of the attack, but this is a group who has prided themselves in remaining anonymous, and have done so very well through the power of the internet. This is the future of cyber protests."
A daily dose of IT news, reviews, features and insights, straight to your inbox!
A daily dose of IT news, reviews, features and insights, straight to your inbox!
Thank you for signing up to ITPro. You will receive a verification email shortly.
There was a problem. Please refresh the page and try again.