Film industry launching pirate site attacks?
Film houses have reportedly approached a software firm offering to carry out a DoS attack on sites hosting pirated movies.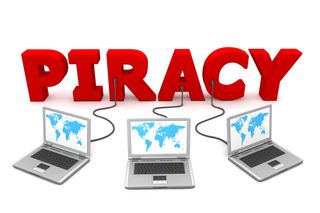 Major film companies have approached a software firm in India to potentially carry out denial-of-service (DoS) attacks against websites hosting pirated material.
This is according to Girish Kumar, the managing director of the Indian company Aiplex Software, who claimed to have been working with Fox Star, a branch of 20th Century Fox, and said talks are in progress to work with Walt Disney.
Neither Disney nor Fox had confirmed or denied working or being in talks with Aiplex at the time of publication.
Kumar explained to IT PRO that Aiplex had come up with the idea of helping out film companies during the recession and officially launched its service targeted at movie makers in 2009.
Copyright notices are sent to the owners of sites identified as hosting pirated film downloads, asking them to remove offending links, Kumar said.
If no action is taken by the website owner, then Aiplex will inform the movie house, who may wish to contact the authorities, he said.
It is then left up to the cyber crime police if they wish to get back in contact with Aiplex, who have the capability to carry out a DoS attack on the offending websites, Kumar told IT PRO.
"This is how we help the industry overall, putting illegal links down," he claimed.
"It [film piracy] is causing immense loss to us, to the country overall."
In the UK, a DoS attack is now illegal, as is paying someone else to launch such an action, as laid out by the 2006 Police and Justice Act.
Furthermore, supplying software to carry out a DoS attack is against the law.
However, Kumar told IT PRO Aiplex's work in this area thus far has been in protecting Bollywood film houses in India.
A daily dose of IT news, reviews, features and insights, straight to your inbox!
A daily dose of IT news, reviews, features and insights, straight to your inbox!
Thank you for signing up to ITPro. You will receive a verification email shortly.
There was a problem. Please refresh the page and try again.