European software market set for sluggish growth
The Western European enterprise software market will experience slow growth when compared to other parts of the globe.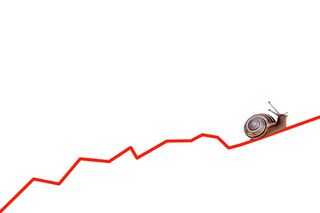 The global business software market is set to grow 4.5 per cent in 2010 over last year, but recovery will not be so smooth in Europe.
So says Gartner, which claimed the Western European market is likely to experience a slow recovery this year and next.
At the current time the UK is one of the top three leading countries behind France and Germany. Ireland, Spain, Portugal and Greece, However, are still struggling with weak performances, the analyst firm said.
"This is leading to a 'polarisation' of performances in the software market, with the countries that are leading the recovery being more proactive on the software purchase front while those that are still languishing in recession are missing out on the more innovative software investments," said Fabrizio Biscotti, research director in Gartner Europe.
"By 2011 this could lead to an even larger gap between the size and growth rates of the software markets in these countries."
Through to 2014, the Western European market will have a five-year compound annual growth rate of 2.7 per cent, significantly less than the 11.5 per cent in the Asia/Pacific region.
Worldwide, enterprise software revenue will surpass $232 billion (149 billion) in 2010, compared to $222.4 billion in 2009 when the market had declined 2.6 per cent in value.
"The worldwide market for enterprise software is recovering well with signs of continuing growth on the horizon," said Joanne Correia, managing vice president at Gartner.
"Aging systems, as well as greater demand for security and aligning software with business requirements, are key decision factors for end users increasing their spending within the infrastructure software market."
A daily dose of IT news, reviews, features and insights, straight to your inbox!
A daily dose of IT news, reviews, features and insights, straight to your inbox!
Thank you for signing up to ITPro. You will receive a verification email shortly.
There was a problem. Please refresh the page and try again.