Virtualisation to 'seriously challenge' IT operations
Virtualisation offers numerous benefits, but it will remain a serious challenge for IT departments, Gartner says.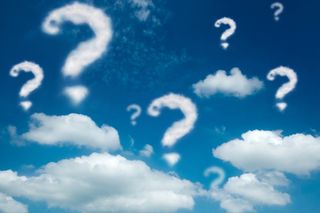 Virtualisation will challenge IT infrastructure and operations more than any other issue through to 2015, an analyst firm has claimed.
While many have previously talked up the qualities of the technology, actually implementing virtualisation and making the most out of it is not such smooth sailing, Gartner said.
One major challenge for organisations will be server virtualisation, particularly as around 80 to 90 per cent of an x86 architecture server's capacity goes unused at any one time.
Whilst the benefits virtualisation can offer are clear, companies need to understand significant investment is required to get the full complement of rewards, such as reduced downtime and quicker deployments, Gartner said.
"Virtualisation now drives efficient IT from all angles, including data centre design, platform updates and application and infrastructure modernisation, as well as traditional and new delivery models, such as infrastructure utility and cloud computing," said Philip Dawson, research vice president at Gartner.
"However, virtualisation does take investment; the savings are not a given."
Companies will also have to cope with the extra requirements for hosted virtual desktops (HVDs), if they decide to implement such an initiative.
"HVDs are poised to undergo explosive growth and enterprises are anticipating the flexibility and other benefits that these devices will bring," Dawson said.
"HVDs provide end-user flexibility, efficiency, energy savings and other benefits, enabling administrators to manage desktops from a centralised location and end users to access their desktops from machines in any location."
He added: "However, enterprises need to understand the strain this technology can place on their data centre infrastructures and operations, especially when thousands of employees use this platform type."
Virtualised licensing is still a big barrier for widespread adoption, Gartner suggested. Negotiators need to free up time to understand the impact vendor changes to pricing and licenses will have on software use, the analyst firm advised.
Some 80 per cent of companies currently have a virtualisation project in place, meaning there are still some skeptical businesses out there.
This sentiment was echoed by a 3PAR executive, who recently showed IT PRO research revealing a surprising 23 per cent did not plan to use virtualisation whatsoever.
A daily dose of IT news, reviews, features and insights, straight to your inbox!
A daily dose of IT news, reviews, features and insights, straight to your inbox!
Thank you for signing up to ITPro. You will receive a verification email shortly.
There was a problem. Please refresh the page and try again.