Vaizey battles Watson via Twitter on net neutrality
The communications minister has attacked fellow MP Tom Watson on Twitter, claiming critics had not "bothered" to read his net neutrality speech.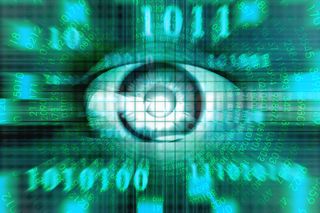 Ed Vaizey has claimed he is just as positive about an open internet as Tim Berners-Lee and has used Twitter to vent his frustrations.
Vaizey let loose on the social networking site this weekend at one of his biggest critics, Labour MP Tom Watson, claiming those who said the communications minister was against net neutrality had not paid attention to what he said in a speech last week.
However, a statement from the Department for Business, Innovation and Skills (BIS), released to bring attention to the minister's speech, said the controversial plans allowing internet service providers (ISPs) to charge websites for users to get speedier access was an option.
Replying to Watson, Vaizey wrote: "Hey open interneters Ed Vaizey said exactly what he said in his original speech but none of you could be bothered to read it."
Watson was quick to reply, saying: "There you go, more spin ;-) Glad the open Internet is safe in your hands comrade."
He later added: "I read all your speeches. Line by line."
Vaizey has done a number of interviews with national newspapers over the weekend to stem the accusations he was against an open internet.
"My first and overriding priority is an open internet where consumers have access to all legal content," he told the Daily Telegraph. "Should the internet develop in a way that was detrimental to consumer interests we would seek to intervene."
"People are already entitled to choose the speed of their connection, but we're not saying one ISP should be able to prioritise one provider's content over another and I don't support the commercial decision to downgrade a rival's site."
Vaizey also told The Guardian: "I say 'don't block input' [to the internet]. It's my first principle. I say the same as Berners-Lee."
Berners-Lee replied in the newspaper, saying: "There's no passage in [Vaizey's] speech where he says he's against net neutrality. We have discussed it on the phone. But I can't say yet that we're entirely in line."
The statement from BIS said the Government would "take into account support for innovation and investment ISPs should be able to manage their networks to ensure a good service and have flexibility in business models. Competition is important for ensuring continued openness and choice."
One of the highest profile critics to the suggestion last week was the BBC, which said it would implement a traffic light system showing if connections were being adjusted to any of its websites, if necessary.
However, the "two-tier" internet idea has gained support from both telecoms regulator Ofcom and the European Commission.
Get the ITPro. daily newsletter
Receive our latest news, industry updates, featured resources and more. Sign up today to receive our FREE report on AI cyber crime & security - newly updated for 2023.
Jennifer Scott is a former freelance journalist and currently political reporter for Sky News. She has a varied writing history, having started her career at Dennis Publishing, working in various roles across its business technology titles, including ITPro. Jennifer has specialised in a number of areas over the years and has produced a wealth of content for ITPro, focusing largely on data storage, networking, cloud computing, and telecommunications.
Most recently Jennifer has turned her skills to the political sphere and broadcast journalism, where she has worked for the BBC as a political reporter, before moving to Sky News.