Rackspace launches UK cloud
The US company expands its data centre in the UK to help European companies with regulations.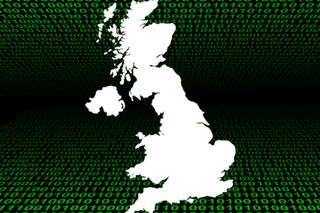 Rackspace has unveiled UK-based infrastructure to enable European companies to take advantage of cloud computing.
Already a popular choice in the US, Rackspace is set to offer its OpenStack Object Storage and cloud servers running its Cloud Files product, alongside its already established European hosting platform.
The company's chief executive (CEO), Lanham Napier, said the move was inspired by the difference in regulation laws in the European Union, where companies cannot store certain data in infrastructure based outside of the region.
"Due to storage regulations set out under European law, many UK companies are restricted from using cloud," he said.
"Our UK offering allows companies to avoid offshore data issues and weighty upfront capital investments which helps them become more strategically agile from a business perspective."
The servers offer a range of Linux operating systems or Windows, and give users a choice of using Rackspace's control panel or another from a third party provider.
The pay as you go model was key to the success of cloud computing, according to Lanham.
"Cloud computing enables this evolution in a cost effective way; if customers on the cloud no longer need resources, they stop using them and almost immediately stop paying for them," he said.
"This will be critical to companies still fighting to cut costs from their budgets, and will allow them to control spending more tightly than ever before."
Rackspace claimed to already have 500 customers in beta using its open source cloud technology and hopes to grow this significantly over 2011.
A daily dose of IT news, reviews, features and insights, straight to your inbox!
A daily dose of IT news, reviews, features and insights, straight to your inbox!
Thank you for signing up to ITPro. You will receive a verification email shortly.
There was a problem. Please refresh the page and try again.