Don't panic: IPv4 addresses running out
Businesses have been advised not to panic about IPv4 addresses running out.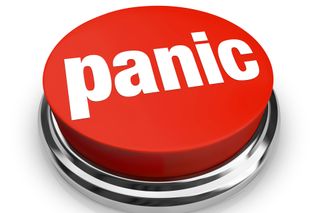 There is no need to panic about the final batch of IPv4 addresses being handed out, an industry expert has said.
Steps have been taken for some time in preparation for the transition to IPv6, said Jason Poole, manager for NetScaler sales development at Citrix in Europe, the Middle East and Africa (EMEA).
Yesterday saw the Internet Corporation for Assigned Names and Numbers (ICANN) allocate the last IPv4 addresses, signaling a major moment in the history of the internet.
Rod Beckstrom, ICANN's president and chief executive (CEO), called the development "a major turning point in the ongoing development of the internet."
IT PRO has been reporting on the potential problem for some months but it is now nearing crunch time.
Following the ICANN announcement, many have panicked. Unnecessarily, according to some.
The hype surrounding the news has actually benefited the world, however, as it will only help to spur on companies who have not yet made the transition, Poole said.
"IPv4 addresses still exist, businesses still have their IPv4 address and things will carry on," he told IT PRO.
However, businesses must change, according to Poole, as IPv6 is the long-term option.
There are translation technologies out there which can assist IT departments in making the move over.
In EMEA, Citrix has not seen great demand for its own translation technology, Poole revealed.
"Businesses need to plan what they want to do, whether they're happy keeping an internal IPv4 address space and just translating everything, or whether they want to allow the wild IPv6 addresses into their own space," he added.
"They certainly need to have staff with the knowledge of IPv6."
Poole said he believed companies had not invested in the IPv6 set just yet, even though they have garnered new technologies they buy need to be compliant with IPv6.
Matt McCloskey, head of applications and services at Virgin Media Business, said the "media furore" around the issue had not been helpful.
"We are advising UK businesses not to panic," McCloskey said.
"They will not suddenly be 'switched off' if they stay on IPv4, nor will the new addresses create an 'old' and 'new' internet experience. Like Y2K, the impact of IPv6 has been widely exaggerated."
Get the ITPro. daily newsletter
Receive our latest news, industry updates, featured resources and more. Sign up today to receive our FREE report on AI cyber crime & security - newly updated for 2023.
Tom Brewster is currently an associate editor at Forbes and an award-winning journalist who covers cyber security, surveillance, and privacy. Starting his career at ITPro as a staff writer and working up to a senior staff writer role, Tom has been covering the tech industry for more than ten years and is considered one of the leading journalists in his specialism.
He is a proud alum of the University of Sheffield where he secured an undergraduate degree in English Literature before undertaking a certification from General Assembly in web development.