Red Hat uncloaks PaaS and IaaS services
With fresh PaaS and IaaS offerings, Red Hat hopes to make a serious splash in the cloud computing market.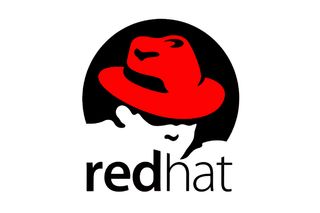 Red Hat is looking to go up against cloud computing big boys Microsoft and VMware with two significant launches.
The open source firm introduced CloudForms, for creating and managing Infrastructure-as-a-Service (IaaS) private and hybrid clouds, as well as its Platform-as-a-Service (PaaS) offering OpenShift.
The announcements came just days after Red Hat announced a partnership with IBM to work on Kernel-based Virtual Machine technology, allowing for muliple virtual versions of Linux and Windows to run on the same server.
A PaaS play
Red Hat is hoping to make a splash in the increasingly crowded PaaS space with OpenShift, which lets developers create applications with familiar Java, Python, PHP and Ruby tools.
The firm said it wanted to "end the lock-in of PaaS" by letting developers choose what cloud they want their application to run over.
"By providing the broadest platform and choice of languages, frameworks and supported cloud providers, OpenShift gives developers the cloud destination they've been dreaming of," said Brian Stevens, Red Hat's vice president of engineering and chief technology officer.
The PaaS market looks set to heat up dramatically this year, with Gartner predicting it would "engulf the software industry."
Just last month, VMware launched its own open PaaS offering in the form of Cloud Foundry, again designed to give developers greater scope and help businesses avoid vendor lock-in.
An IaaS service
With CloudForms, Red Hat is hoping to help firms more easily manage the lifecycle of their varying cloud-based applications as well as providing support in dealing with associated security issues.
CloudForms places application control in the hands of administrators, giving them greater visibility and understanding of app execution.
It also enables the creation of private and hybrid IaaS clouds using Red Hat's JBoss application server. As a result, firms will be able to make use of their physical and virtual servers from different vendors.
"Red Hat gives users an easier way to build hybrid clouds and manage what they really care about: applications," said Scott Crenshaw, vice president and general manager for Red Hat's cloud business.
"Red Hat CloudForms also lets them deploy and manage their applications on any type of server: physical, virtual and public cloud. This is very different than cloud products from virtualization-only vendors, which focus on managing virtual machines, not applications, thus creating significant new complexity and costs."
A daily dose of IT news, reviews, features and insights, straight to your inbox!
A daily dose of IT news, reviews, features and insights, straight to your inbox!
Thank you for signing up to ITPro. You will receive a verification email shortly.
There was a problem. Please refresh the page and try again.