Microsoft confirms $8.5 billion Skype deal
Skype gets acquired for a third time, as Microsoft closes a deal worth a whopping $8.5 billion.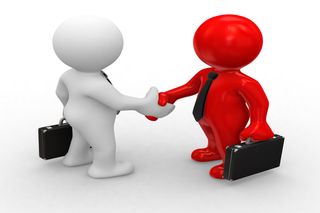 Microsoft has confirmed the $8.5 billion (5 billion) purchase of Skype, making it the biggest acquisition the Redmond giant has ever made.
The Microsoft-Skype deal was announced after stories of the acquisition broke this morning, following a leak to the Wall Street Journal.
Skype will now be integrated into a variety of Microsoft offerings, including Kinect and Windows Phone 7, the Redmond giant confirmed.
Users of the VoIP service will also be connected with Lync, Outlook and Xbox Live. Details of how these connections will be made, and at what cost to the user, were not forthcoming.
"Together we will create the future of real-time communications so people can easily stay connected to family, friends, clients and colleagues anywhere in the world," said Steve Ballmer, Microsoft's chief executive (CEO).
Tony Bates, Skype's CEO, will now become president of the Microsoft Skype Division, reporting directly to Ballmer.
"Microsoft and Skype share the vision of bringing software innovation and products to our customers," he said.
"Together, we will be able to accelerate Skype's plans to extend our global community and introduce new ways for everyone to communicate and collaborate."
Microsoft has agreed to buy Skype from an investor group led by Silver Lake, which purchased the company from eBay in 2009.
"We are excited about Skype's long-term future with Microsoft, as it is poised to become one of the world's most dynamic and comprehensive communications platforms," said Egon Durban, managing director of Silver Lake.
Prior to the Microsoft agreement, there were rumours of Skype being sold to either Facebook or Google in a deal which would have reportedly been valued at $3 to $4 billion.
Many have queried Microsoft's decision to spend such a significant amount of money on Skype a money losing firm with significant debt of around $686 million.
Others have praised the move, saying there is a place for Skype in Microsoft.
"Skype is arguably the most successful real-time social communication platform on the planet, and its $8 billion price tag means that only companies such as Microsoft have any chance of acquiring it," said Ovum principal analyst Richard Edwards.
"But is it a good fit for Microsoft's business model? Answer: Yes. It's popular, it runs on Windows PCs, and later this year it will be available on Windows Phone 7. Perhaps more importantly for the rest of us, Skype also runs on other computers, such as Mac and Linux, and mobile phones too, such iPhone and Android-based devices."
Questions have also arisen about the future of Skype on non-Windows operating systems, such as Linux and Mac OS X.
A daily dose of IT news, reviews, features and insights, straight to your inbox!
A daily dose of IT news, reviews, features and insights, straight to your inbox!
Thank you for signing up to ITPro. You will receive a verification email shortly.
There was a problem. Please refresh the page and try again.