Microsoft closing in on Skype deal?
The Redmond giant is reportedly set to splash around $8 billion on money-losing Skype.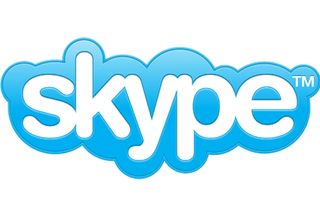 Microsoft is close to securing a deal to buy Skype for as much as $8 billion (4.9 billion), according to a report.
The acquisition could be announced today, although may still fall through as negotiations have not been finalised, the Wall Street Journal reported, citing people familiar with the matter.
The overall value of the deal would include clearance of Skype's long-term debt, which stands at around $686 million, meaning Microsoft would pay out close to $8.5 billion.
Microsoft and Skype declined to comment on a potential deal.
Many have questioned Microsoft's motives, with some pointing to its rivalry with Google and the Redmond giant's desire to have a big name brand on the web.
Google remains the dominant force on the internet, with around 90 per cent search market share here in Europe, although over in the US Microsoft's Bing has made some gains over its rival.
There have been suggestions Microsoft could roll Skype into its Kinect technology as well, for a potentially new take on videoconferencing.
The firm could be looking to make a bigger play in the mobile space as well, having recently hooked up with RIM to have Bing as the default search engine in BlackBerrys.
Microsoft has video conferencing functionality within Lync and Windows Live Messenger, but lacks video calling capability in Windows Phone 7.
"With Apple FaceTime - a competitor to Skype - now available on the Mac, iPhone 4, iPad 2 and the new iPod touch, it is definitely now or never for Microsoft," said Ovum principal analyst Richard Edwards.
"There are other products and companies out there that offer a much better fit architecturally than Skype (and they come with a much cheaper price tag too), but Skype is undoubtedly the product Microsoft needs to stay in the game."
Despite others' reservations, Edwards concluded a Skype acquisition would be a good fit for Microsoft's business model.
"It's popular, it runs on Windows PCs, and later this year it will be available on Windows Phone 7," he added.
"Perhaps more importantly for the rest of us, Skype also runs on other computers, such as Mac and Linux, and mobile phones too, such iPhone and Android-based devices."
Various tech giants, including Facebook and Google, were reportedly courting Skype.
According to a Reuters report, citing a source with direct knowledge of discussions about a potential Skype sale to Facebook or Google, a deal would have been valued at $3 billion to $4 billion.
The VoIP firm was under the control of eBay until 2009 when the retail giant sold a 65 per cent stake in the company to a venture capitalist group.
If the Microsoft deal does go through, it would be the firm's biggest acquisition to date.
A daily dose of IT news, reviews, features and insights, straight to your inbox!
A daily dose of IT news, reviews, features and insights, straight to your inbox!
Thank you for signing up to ITPro. You will receive a verification email shortly.
There was a problem. Please refresh the page and try again.