Android Ice Cream Sandwich to arrive in Q4
The next version of Google's mobile OS will hit the market by the end of the year, the web giant has confirmed.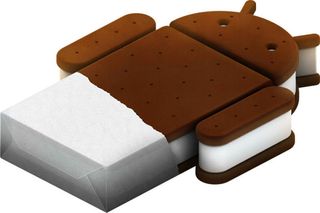 Google has confirmed that the next version of its Android OS, Ice Cream Sandwich, will be available in the fourth quarter of the year.
The web giant confirmed the due date of the latest member of its mobile OS family at its I/O developer conference this week in San Francisco.
"Over the past two and a half years, we've shipped eight releases of Android and there are now more than 310 Android devices around the world, of all shapes and sizes," Google said in a blog post.
"This morning we talked about our next version of Android, Ice Cream Sandwich. Our goal with Ice Cream Sandwich is to deliver one operating system that works everywhere, regardless of device. Ice Cream Sandwich will bring everything you love about Honeycomb on your tablet to your phone, including the holographic user interface, more multitasking, the new launcher and richer widgets."
In addition to a snazzy new logo (see video below), Ice Cream Sandwich will be compatible with all Android handsets, old and new. This opens up the platform to a much wider audience.
Our goal with Ice Cream Sandwich is to deliver one operating system that works everywhere, regardless of device.
It will also resolve users' gripes that not everyone gets the latest Android updates at the same time .
Those pledging support to Google's update efforts include AT&T, LG, Motorola, Samsung, Sony Ericsson, Sprint and Vodafone. Devices from these partners will get the latest upgrades for 18 months after the handset's release. Though the caveat of handset hardware-compatibility still remains.
"The Android ecosystem has been moving really fast over the last two and a half years and rapid iteration on new and highly-requested features has been a driving force behind Android's success. But of course that innovation only matters if it reaches consumers," Google said.
"So today we're announcing that a founding team of industry leaders, including many from the Open Handset Alliance, are working together to adopt guidelines for how quickly devices are updated after a new platform release, and also for how long they will continue to be updated."
Google also used the conference as an opportunity to provide an update on how Android has faired thus far.
"It's hard to believe a little more than two and a half years ago, we were just one device, launching in one country, on one carrier," it said.
"Thanks to the ecosystem of manufacturers, developers and carriers, the platform has grown exponentially."
According to Google, there are now:
*100 million activated Android devices*400,000 new Android devices activated every day*200,000 free and paid applications available in Android Market*4.5 billion applications installed from Android Market
Take a look at the video below for a quick taste of what Ice Cream Sandwich promises to offer.
A daily dose of IT news, reviews, features and insights, straight to your inbox!
Maggie has been a journalist since 1999. She started her career as an editorial assistant on then-weekly magazine Computing, before working her way up to senior reporter level. After several years on the magazine, she moved to 'the other side of the fence' to work as a copywriter for a marketing agency, writing case studies and working on ad and website copy for companies such as eBay, Dell, Microsoft and more. In 2006, just weeks before IT Pro was launched, Maggie joined Dennis Publishing as a reporter. Having worked her way up to editor of IT Pro, she was appointed group editor of Cloud Pro and IT Pro in April 2012. She became the editorial director and took responsibility for Channel Pro, in 2016. Her areas of particular interest, aside from cloud, include management and C-level issues, the business value of technology, green and environmental issues and careers to name but a few.
A daily dose of IT news, reviews, features and insights, straight to your inbox!
Thank you for signing up to ITPro. You will receive a verification email shortly.
There was a problem. Please refresh the page and try again.