BT profits spike amidst broadband domination
The telecoms giant sees profits rise 71 per cent, with some strong gains over competitors in the broadband market.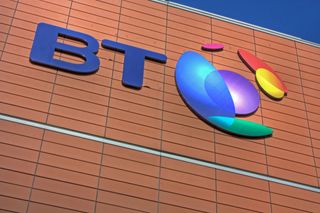 BT posted a 71 per cent increase in profits in its last financial year, as it trounced competitors in the broadband market during the final quarter.
Reported profit before tax hit 1.7 billion over the year ending 31 March, with 495 million coming in during the last three months.
Revenue dipped by four per cent across the year and six per cent quarter-on-quarter, but BT said this was in line with expectations.
"We have delivered profits and free cash flow ahead of expectations for the year, while making significant investment in the business for the future. Free cash flow has nearly trebled compared with two years ago," said BT chief executive (CEO) Ian Livingston.
"We expect to continue to grow our profits and free cash flow whilst investing to return BT to growth. These results show we are making progress, but we are well aware there remains a lot more to do."
BT's gains came after decent results from its Global Services and Openreach divisions, with year-on-year EBITDA gains of 30 per cent and nine per cent respectively.
BT Retail saw flat growth year-on-year, although profits were up nine per cent quarter-on-quarter.
Despite these gains, the telecoms giant upped call charges by nine per cent and the monthly line rental fee by 30 pence from 28 April, which could upset some customers.
Beating the broadband competition
BT also posted some impressive gains in the broadband market. Almost two thirds 64 per cent - of the 252,000 DSL broadband customers added tp its network in last quarter went to BT over other providers.
The Openreach and Wholesale divisions added 1.1 million new broadband connections over the year, which other ISPs like Sky and TalkTalk can rent to provide services to customers.
In comparison, Virgin added 151,000 new connections to its network. This suggests that, for every new customer Virgin adds to its network, BT adds seven, the latter said.
As for its fibre rollout, BT is bringing connectivity to an average 80,000 additional premises every week. It has plans to roughly double the speed of its fibre-to-the-cabinet based service in 2012.
Infinity orders have been hitting an average of around 5,000 a week - twice Virgin's rate for the last three months. The latter added 32,000 customers during the quarter for its 50Mbps service, BT noted.
The BT Infinity customer base currently stands at 144,000.
A daily dose of IT news, reviews, features and insights, straight to your inbox!
A daily dose of IT news, reviews, features and insights, straight to your inbox!
Thank you for signing up to ITPro. You will receive a verification email shortly.
There was a problem. Please refresh the page and try again.