Skype: Hello, this is Microsoft calling
Inside the Enterprise: Microsoft has paid a handsome sum for Skype. But how will it integrate it with its existing communications products?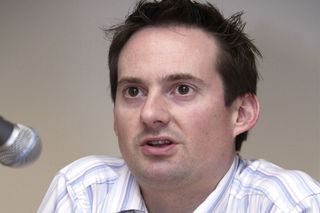 It was no surprise that someone bought Skype this week. After all, the internet telephony company has been on the market for some time.
More surprising, though, was that Microsoft turned out to be the buyer.
In business terms, this looks to be a scale, rather than a scope acquisition. Although there might be some Skype technologies Microsoft can use elsewhere, such as the Silk voice compression codec, at first glance Skype doesn't seem to add all that much to Microsoft's portfolio. The software company already has a consumer instant messaging and VoIP application (Messenger) and a business-grade unified communications system, in the form of Lync.
Lync, though, does not have the public recognition that Skype enjoys Skype is one of those brand names that, like Hoover and Google, have turned into verbs. If you ask someone with a computer whether they have Skype, it is highly likely that the answer will be yes.
But even if it is no, they will understand that you are talking about internet telephony, and tell you which application they do use Google Talk, for example, or Vonage, perhaps. Lync just does not have that level of recognition.
Microsoft, for its part, does not help users, or IT professionals, through its own confusing, and often overlapping, communications products. There is Lync (which was Office Communicator) , but there is Lync Server, (which was Microsoft Office Communications Server), and there is the consumer-grade Messenger. Adding Skype to the mix will not help here.
On the other hand, Microsoft's chief executive, Steve Ballmer, is a seasoned salesman, and understands the value of a brand. In that context, $8.5bn is not a vast sum for a global, household name. And with Skype claiming 660m users, that works out at a few cents over $14 a user again, not too bad for a day's work.
What Microsoft could do, then, is use Skype as its consumer communications brand, and keep Lync for business communications. Or it could go the whole way and rebrand Lync which even a friend who is a director of an IT integrator hadn't heard of as Skype Professional. And it could certainly do worse than fuse the best functions of Messenger, Lync and Skype into a killer voice, video and IM app.
But, as some financial analysts have already suggested, the real prize might lie in the mobile space. Skype is starting to be popular on smartphones. Microsoft could improve its business features and tighten up its security and reliability.
Or it could go a step further, and integrate Skype with Windows Phone 7. Like Lync, Windows Phone is a actually rather good product, but has not yet captured the public imagination. Microsoft could embed its shiny new technology and rebrand its phone OS as "Skype Mobile".
OK, this is Microsoft, so it would probably be Skype: Powered by Windows Phone 7. But it could still work.Mr Ballmer, if you are reading this and want to discuss it further, feel free to Skype me.
Stephen Pritchard is a contributing editor at IT PRO.
Comments? Questions? You can email him here
A daily dose of IT news, reviews, features and insights, straight to your inbox!
A daily dose of IT news, reviews, features and insights, straight to your inbox!
Thank you for signing up to ITPro. You will receive a verification email shortly.
There was a problem. Please refresh the page and try again.