Osborne expects big business from big data
The Chancellor of the Exchequer wants businesses to take advantage of big data, announcing plans for a research centre to help them do just that.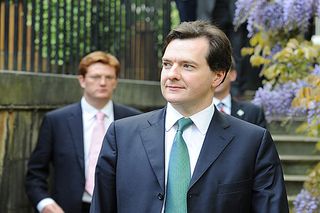 George Osborne has called on the UK to become a world leader in open data so businesses can take advantage of the huge amount of information available to them.
The Chancellor of the Exchequer today told delegates at the Google Zeitgeist meeting in London great social and economic benefits could come from open data.
Osborne announced plans were in place for a partnership between Imperial College London and University College London to create a research centre focused on taking advantage of the global data explosion.
"This smart cities' research centre will develop new technologies, in partnership with leading companies, to harness and exploit these huge new data sets, and support the businesses and technologies of the future," he said.
The centre will form part of the tech city initiative - nicknamed Silicon Roundabout - based in East London.
Osborne said the Government would be opening up more data in 2011.
"Over the next 12 months, we're going to unlock some of the most valuable data sets still locked away in Government servers," he said.
"This is the raw data that will enable you, for the first time, to analyse the performance of public services, and of competing providers within those public services."
New recruit
The Chancellor also revealed the appointment of Beth Noveck, a former White House employee who ran President Obama's Open Government Initiative. Noveck will help the UK Government push its "open source policy making."
"She's a genuinely world class recruit, and she'll be working alongside the likes of Martha Lane Fox, Tim Kelsey and Tom Steinberg to harness new technologies to make Government more innovative and accountable," Osborne said.
He also took the opportunity to boast about the Coalition's work to open up more data, including the recent launch of alpha.gov.uk the single Government website.
"We will have a specific focus on open data over the coming months, to ensure that we maximise the business opportunities at hand," he added.
"From day one of the coalition Government, we have chosen to take a different path, and to embrace the accountability revolution enabled by the internet age Our ambition is to become the world leader in open data, and accelerate the accountability revolution that the internet age has unleashed."
A daily dose of IT news, reviews, features and insights, straight to your inbox!
A daily dose of IT news, reviews, features and insights, straight to your inbox!
Thank you for signing up to ITPro. You will receive a verification email shortly.
There was a problem. Please refresh the page and try again.