Nvidia chief predicts Android tablet supremacy
Android tablets are going to outdo iPads in the coming years, Nvidia's boss claims.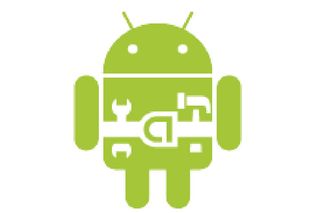 Tablets based on Google Android will outsell the Apple iPad within three years, Nvidia's chief executive (CEO) has predicted.
Increasing numbers of developers will start creating apps for Android soon, which will in turn boost sales of Android tablets, Jen-Hsun Huang told delegates at the Reuters Technology Summit in New York.
As an analogy, Huang pointed to the success of Android smartphones, which have seen sales skyrocket over the past year, Reuters reported.
Android is now the most popular OS in the UK. YouGov research released last month showed the Google software could be found on 28 per cent of smartphones.
"The Android phone took only two and a half years to achieve the momentum that we're talking about. I would expect the same thing on Honeycomb tablets," Huang said.
The CEO wasn't entirely complimentary about Android, however, saying initial versions of big releases like Honeycomb tended to be flawed due to the number of developers working on them.
"As a result of so many different parties working together, the first versions tend to be a bit clumsy to roll out," Huang added.
"However, as is the nature of these organic industries with very, very large players, you have continuous improvement at a very rapid pace Everyone recognised the shortcomings of Honeycomb 3.0, jumped in working on Honeycomb 3.1, and if you haven't had a chance to play with it - it's just delightful."
A number of manufacturers have joined the Android bandwagon for both mobiles and tablets, with varying degrees of success.
The Samsung Galaxy S2 is one Android smartphone which has been receiving rave reviews and will be another boon to Google's mobile strategy.
A daily dose of IT news, reviews, features and insights, straight to your inbox!
A daily dose of IT news, reviews, features and insights, straight to your inbox!
Thank you for signing up to ITPro. You will receive a verification email shortly.
There was a problem. Please refresh the page and try again.