Synergy 2011: Citrix unveils remote IT admin for iPad
This free iPad app will let IT admins enjoy flexible working like the rest of us, Citrix says.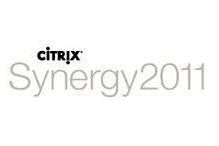 Citrix has release an iPad app to help IT administrators manage workers' systems whilst on the go.
The app forms part of Citrix's cloud-based GoToManage platform within its online services division and will be available for free from today.
GoToManage for iPad is the first app on the Apple App Store to offer real-time remote support, Citrix said during its Synergy 2011 conference in San Francisco today.
"We liberate IT further as we're now enabling IT to initiate work shifting like we do," said Paul Burrin, vice president of corporate communications for online services.
"You can be more effective and productive, as you can deal with [IT issues] on the go without having to be in the office."
Whilst the app is designed with IT departments in mind, the software is also open for anyone to use, Burrin explained.
One employee could use the service to help another deal with computing issues, such as techniques within particular applications or accessing certain files.
"It's an IT product, but it has this other capability, which from a prosumer viewpoint could be quite interesting," Burrin added.
Administrators will be able to offer employees live end user support sessions and take control of a user's PC or Mac from an iPad.
Paying GoToManage and GoToAssist Express customers will get additional features, including the ability to connect to and control unattended computers and carry out in-session chat, as well as track and report on their support work.
Citrix has jumped on the iPad craze which has swept the world over the last two years, with the release of its GoToMeeting and GoToMyPC apps for the platform.
A daily dose of IT news, reviews, features and insights, straight to your inbox!
A daily dose of IT news, reviews, features and insights, straight to your inbox!
Thank you for signing up to ITPro. You will receive a verification email shortly.
There was a problem. Please refresh the page and try again.