Apple launches Mac OS X Lion
Apple has launched Mac OS X Lion with a surprisingly low price tag and no need for a CD.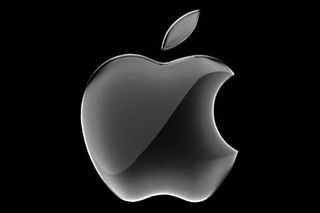 Apple has introduced the latest iteration of its Mac OS X software, with more than 250 new features and a cheap price tag.
The most earth shattering announcement came towards the end of the Mac OS X Lion presentation, as Apple said it would be available for just 20.99. Past versions have cost around 100 more.
The OS will not be available to consumers until July, but a developer preview has been made available today.
Amongst the numerous additions to the OS was multitouch gestures, which Phil Schiller showcased during Apple's Worldwide Developer Conference in San Francisco today.
As an example, Schiller showed how full screen apps, such as Safari, work with multi-touch, swiping to revert to the desktop screen, and then swiping again to bring the app back.
"We now build multi-touch trackpads in every notebook, and we have a desktop tool. So we build it in to OS X now," Schiller said.
Another addition is the Mission Control panel, which gives users a "birds eye view" of everything they're running.
From Mission Control, users can zoom into each app they are running, selecting whichever they want from different 'Spaces' which are a way of grouping apps and other windows together. Any open app can be dragged into a Space, and these Spaces can be destroyed or created instantaneously.
A Launchpad' has also been added, showing up all apps through a simple pinching motion. Within this, users can rearrange icons and create folders, just like in iOS.
A Resume' feature means that with each app, users are returned to how they left their apps, even after shutting down the entire computer.
In a similar vein, auto-save ensures no documents are lost when users forget to save. It effectively means users no longer have to click save whatsoever.
"From the beginning of using computers, we've had to remember one thing: save, save, save," Schiller said during the keynote.
"The one time you forget, something goes wrong. Why should you have to remember? That's what Lion does. Lion automatically saves in the background without you having to do anything."
AirDrop, meanwhile, attempts to solve the problem of sharing data via USBs by offering a P2P network to transfer files. It appears as a new option within Finder, allowing you to see what others are using AirDrop for in real time.
Users just need to drag the document to anothers' picture, before being asked if they want to do so. Then they just need to confirm. For added security, the data itself is encrypted.
Another update with Lion is Mail, which comes with search suggestions. With this Mail recognises whether the search term is a person or a subject to improve results.
Conversation View within Mail now means users can interact with others vis a thread and is compatible with other email clients.
Face-tracking technology within Mac OS X Lion means users running Photobooth or other apps using a web camera will get better shots.
Apple promised there was plenty more to sell about the OS, with 3,000 new APIs, but could not go into detail, claiming there were simply too many.
Lion comes available on the Mac App Store only and will not come on an optical disc, as Apple looks to offer the "easiest upgrade ever".
A daily dose of IT news, reviews, features and insights, straight to your inbox!
A daily dose of IT news, reviews, features and insights, straight to your inbox!
Thank you for signing up to ITPro. You will receive a verification email shortly.
There was a problem. Please refresh the page and try again.