Apple OS X Lion available today
Apple OS X Lion will go on sale today, at the low price of £20.99.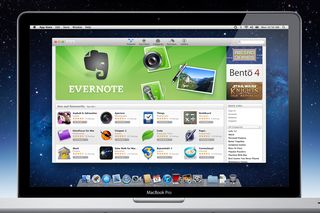 The new Apple Mac operating system will be made available in the UK today.
Mac OS X Lion was announced on 6 June with more than 250 new features over its predecessor.
Apple impressed onlookers with the new pricing of OS X Lion, which will be available for just 20.99. Past versions of the Mac OS have cost around 100 more.
Many of the new features have borrowed from Apple's mobile operating system iOS with multitouch gestures being one significant addition.
A Mission Control panel will give users a "birds-eye view" of everything they're running. This section enables users to zoom in and out of each app they are running, selecting whichever they want from different 'Spaces,' which offer a way of grouping apps and other windows together.
A Launchpad' has also been added, showing up all apps through a simple pinching motion. Within this, users can rearrange icons and create folders, just like in iOS.
Lion also features an API to let developers create full-screen apps. Apple claimed that using full-screen apps can be much more efficient than having multiple apps on-screen at once.
For a comprehensive round-up of what Apple OS X Lion offers, head over to IT Pro's need to know feature.
The release comes a day after Apple announced a hugely impressive financial quarter, in which iPhone sales soared.
A daily dose of IT news, reviews, features and insights, straight to your inbox!
A daily dose of IT news, reviews, features and insights, straight to your inbox!
Thank you for signing up to ITPro. You will receive a verification email shortly.
There was a problem. Please refresh the page and try again.