Rackspace launches Critical Sites in UK
Mission-critical applications can be hosted and optimised through the cloud.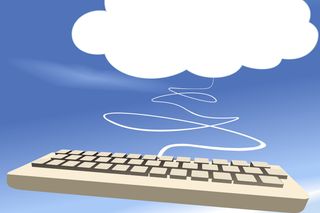 Rackspace has released its Critical Sites to help businesses host their most needed applications in the cloud.
Aimed at higher end customers, business can leave the running of their mission-critical applications to Rackspace with guaranteed uptime and tailored service level agreements.
This was the claim of Lew Moorman, chief strategy officer at Rackspace, who spoke to Cloud Pro this week at the product launch.
"Critical Sites is where we start to get into the application level and asked to guarantee the uptime of the application," he said.
"We get in there and really help you architect the exact solution."
The key to the product is it is not just a place to host an application, but somewhere with the staff to make it run to the best of its ability, leaving wage costs in the hands of Rackspace.
"We not only have sys admins but we have developer staff who really get into understanding how to optimise the application to run really, really well," Moorman added.
"It is really getting into taking over the operations of your application as well. We are not going to write your application, we are not going to code it but we can optimise it, we can help you configure it and make it more efficient."
No product in the cloud, or indeed in the data centre, can guarantee zero unplanned downtime, but Moorman claimed Critical Sites makes Rackspace take "accountability."
"When an application goes down, our people get buzzed," he said. "Even if it is not our infrastructure, even if it is not our stuff, we get buzzed, start troubleshooting and help you get that stuff up and running."
The real selling point of Critical Sites is this expert advice, according to Moorman, as customers are looking for this help already.
"When customers have downtime issues, even if it is their application, a lot of times they want us in there helping them because the application and the infrastructure interact with each other," he said. "If we can work with them to configure it all perfectly, it works much, much better."
"To run a modern web application, there are network issues, web server issues, database issues, security issues, performance issues, there are all sorts of different disciplines you need experts on so those companies want to tap into our expertise."
Although only launching this week in Europe, Critical Sites has been on offer to US customers since October, with sign-ups including Mazda and Hawaiian Airlines.
Rackspace launched its initial UK cloud offering back in January and has managed to secure over 5,000 customers since then. Although the pool of companies it is aiming for with Critical Sites is smaller, Moorman still claimed they had high figures in their heads for customer wins.
He concluded: "I think about it in terms of a compute cloud and an expert cloud, some companies just want to tap into compute others really want to tap into this set of expertise that they can buy for much cheaper than they could build on their own."
"We look forward to working with more customers in the UK."
Get the ITPro. daily newsletter
Receive our latest news, industry updates, featured resources and more. Sign up today to receive our FREE report on AI cyber crime & security - newly updated for 2023.
Jennifer Scott is a former freelance journalist and currently political reporter for Sky News. She has a varied writing history, having started her career at Dennis Publishing, working in various roles across its business technology titles, including ITPro. Jennifer has specialised in a number of areas over the years and has produced a wealth of content for ITPro, focusing largely on data storage, networking, cloud computing, and telecommunications.
Most recently Jennifer has turned her skills to the political sphere and broadcast journalism, where she has worked for the BBC as a political reporter, before moving to Sky News.
Get the ITPro. daily newsletter
Receive our latest news, industry updates, featured resources and more. Sign up today to receive our FREE report on AI cyber crime & security - newly updated for 2023.
Thank you for signing up to ITPro.. You will receive a verification email shortly.
There was a problem. Please refresh the page and try again.