PCeU saves UK economy over £140m
The PCeU proves its worth by saving the UK a tonne of money, whilst security vendors do their bit in taking down another botnet.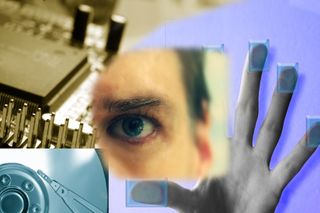 The Metropolitan Police Central e-Crime Unit (PCeU) has saved the UK economy over 140 million in the last six months.
That was the claim of the Met yesterday, saying the e-crime body had delivered the savings after cracking down hard on internet-based crime.
The PCeU was tasked with saving the UK economy 504 million over the next four years, after the ACPO National e-Crime Programme (NeCP) was handed an additional 30 million funding earlier in 2011.
This initial result is only a small sample of the current investigations and interventions being conducted.
NeCP was given the money to support the PCeU's activities as part of the Cabinet Office's National Cyber Security Programme (NCSP).
"In the initial six month period the PCeU, together with its partners in industry and international law enforcement, has excelled in its efforts to meet this substantial commitment and have delivered in excess of 140 million of financial harm reduction to the UK economy," said Janet Williams, ACPO eCrime lead for law enforcement.
"This initial result is only a small sample of the current investigations and interventions being conducted and whilst providing an investment to return ratio of 1: 35, the figure alone does not capture the other important benefits gleaned from the learning obtained from targeting the higher echelon of cyber criminals that we then share with our partners," added the PCeU's Detective Superintendent Charlie McMurdie.
The PCeU has had a number of notable successes this year, including Operation Dynamophone. Three men were jailed for a total of more than 13 years for their roles in a "sophisticated and concerted attack" on UK and international banks.
The investigation resulted in 5.5 million worth of harm saved, the Met said.
The PCeU has also been cracking down on hacktivists, with a number of suspects being taken in. One was allegedly a notable member of LulzSec known as Topiary.
"The results that the Central e-Crime Unit has been able to deliver thus far demonstrates the ongoing threat that online criminal activity poses to both businesses and individuals," said Jason Hart, managing director for CRYPTOCard in Europe, the Middle East and Africa (EMEA).
"But businesses can't sit back and relax. The threat of online crime is constant. Companies have to remain vigilant and ensure that they are doing everything they can to implement robust security strategies. At the moment there are far too many blind spots, such as static passwords, that act like a back gate for criminals allowing them to sneak in and out of the corporate network without being caught."
Global successes
There have been a number of significant global cyber crime successes recently too.
Last week, Microsoft and Kaspersky announced the takedown of the Kelihos botnet, which was being used for a variety of illicit activities, including delivering billions of spam messages, stealing personal data and performing DDoS attacks.
It was not a mega-botnet, however, controlling 40,000 computers. Nevertheless, Microsoft has taken legal action against 24 individuals in connection with the Kelihos investigation.
Kaspersky has managed to get computers once controlled by Kelihos talk with the security company instead. This sinkholing' will allow Kaspersky to understand the scale of the botnet.
"Since Kaspersky Lab's sinkholing operation began on 26 September, the botnet has been inoperable," said Tillmann Werner, senior malware analyst of Kaspersky Lab Germany.
"And since the bots are communicating with Kaspersky Lab's machine now, data mining can be conducted to track infections per country, for example. So far, Kaspersky Lab has counted 61,463 infected IP addresses, and is working with the respective ISPs to inform the network owners about the infections."
A daily dose of IT news, reviews, features and insights, straight to your inbox!
A daily dose of IT news, reviews, features and insights, straight to your inbox!
Thank you for signing up to ITPro. You will receive a verification email shortly.
There was a problem. Please refresh the page and try again.