Apple rejects Samsung's Aussie offer
The Apple vs. Samsung war is to continue as the iPhone maker rejects an offer from the South Korean firm.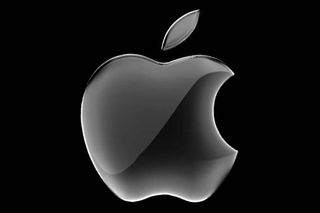 Apple has rejected an offer from Samsung to settle their tablet dispute in Australia, potentially ending the commercial viability of the South Korean firm's Galaxy Tab in that region.
Apple says Samsung's Galaxy line of mobile phones and tablets "slavishly" copied its iPhone and iPad and has launched an international legal battle which is expected to hurt growth at one of Samsung's fastest-growing businesses.
Samsung, whose Galaxy gadgets are seen as a major threat to Apple's devices, rejects the claims but has been seeking a quick settlement in Australia so that its new Galaxy 10.1 tablets can be launched there in time for Christmas.
But a lawyer for Apple told the Federal Court in Sydney on Tuesday that Samsung's latest offer, made last week, provided no basis for a settlement and it wanted the court to rule on its claim that the Galaxy's touchscreen technology infringed an Apple patent.
"The main reason we are here is to prevent the launch (of the Galaxy tablet) and maintain the status quo," Apple lawyer Steven Burley told the court.
An Apple victory in Australia could hurt Samsung's bid to close the gap with Apple in the global tablet market, with a crucial US court ruling expected next week.
Samsung told the Sydney court that if it could not secure a ruling within about two weeks, the opportunity to launch its new tablets in time for Christmas would be lost and that it might as well take its time to argue the case well into 2012.
"If we can't get a decision out by mid-October, there is no urgency," said Neil Young, a lawyer for Samsung, adding that it might take until March to fully prepare its legal defense.
In that case, he added, the Galaxy 10.1 in the Australian market would be "commercially dead."
Samsung's latest Galaxy tablets, powered by Google's Android operating system, have already been blocked in Germany. So too have some smartphone models in the Netherlands.
Crucial hearing
Samsung had hoped to launch the new Galaxy tablet in Australia in late August or early September but this has been repeatedly delayed as it awaits the Australian court's ruling.
The ruling could come this week, a federal court judge had said last week.
Last week, Samsung agreed to withdraw two features from the Galaxy 10.1, leaving just one disputed Apple patent over touch-screen display technology. This patent deals with how finger movements are used on tablets to generate a software command.
Samsung and Apple are suing each other in nine countries over 20 cases, with few of them holding as much significance as the California court ruling expected next week.
Samsung may seek legal measures to ban sales of Apple's new iPhone, a source familiar with the matter has told Reuters. The highly anticipated iPhone 5 is set to be unveiled later on Tuesday.
Apple fired its first salvo in April by suing Samsung in California, saying the Galaxy lineup devices infringed on its mobile technology patents and design.
Samsung's smartphone business has been growing furiously, powered by its flagship Galaxy lineups. Some analysts expect Samsung to overtake Apple in unit terms as the world's number one smartphone vendor and report record profits from its mobile business in July-September.
Samsung, due to report its third-quarter earnings guidance later this week, saw smartphone sales soar more than 500 per cent in the second quarter, easily eclipsing Apple's 142 per cent growth, though Apple sold about one million more units.
A daily dose of IT news, reviews, features and insights, straight to your inbox!
A daily dose of IT news, reviews, features and insights, straight to your inbox!
Thank you for signing up to ITPro. You will receive a verification email shortly.
There was a problem. Please refresh the page and try again.