Assange allowed to continue extradition fight
Assange won't have his hearing in the Supreme Court, but it will look into the case.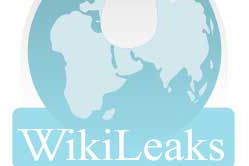 WikiLeaks founder Julian Assange has been given permission to petition the UK Supreme Court as he bids to avoid extradition to Sweden.
Assange is wanted for questioning in his home country, after two female former WikiLeaks volunteers accused him of sexual assault during their time with the organisation in August 2010.
The WikiLeaks chief could have been sent home within 10 days if he had not been granted some leeway after his hearing today. Although judges denied Assange permission to have an appeal heard at the Supreme Court, he can ask the court to look at the case.
The long struggle for justice for me and others continues.
Judges concluded his case raised "a question of general public importance."
"I think that is the correct decision and I am thankful. The long struggle for justice for me and others continues," the BBC quoted Assange as saying.
Assange denies the accusations, claiming the allegations are politically motivated. WikiLeaks upset various Governments after releasing classified communications documents in 2010.
If the Supreme Court denies Assange a hearing, he could take his case to the European Court of Human Rights in Strasbourg.
He is currently residing at the country house of a supporter in eastern England, having been released on bail late last year.
MPs are currently looking into extradition legislation in the UK, following high-profile cases such as the one surrounding Gary McKinnon.
The insider threat
The man accused of handing over documents to WikiLeaks, Bradley Manning, is due in court this month.
Manning, a 23-year-old US army analyst, has been in military custody in the US since May 2010, but reports of mistreatment have received negative attention across the globe.
It was alleged Manning had been held in solitary confinement for 23 hours a day during his time in prison at Wuantico, Virginia, without clothing or bedding.
Last week, over 60 members of the European Parliament sent an open letter to President Barack Obama, asking him to allow Manning to meet the UN's special rapporteur on torture Juan Mendez.
"We have questions about why Mr Manning has been imprisoned for 17 months without yet having had his day in court. We are troubled by reports that Mr Manning has been subjected to prolonged solitary confinement and other abusive treatment tantamount to torture," the letter read.
"And we are disappointed that the US government has denied the request of the United Nations special rapporteur on torture to meet privately with Mr Manning in order to conduct an investigation of his treatment by US military authorities."
A daily dose of IT news, reviews, features and insights, straight to your inbox!
A daily dose of IT news, reviews, features and insights, straight to your inbox!
Thank you for signing up to ITPro. You will receive a verification email shortly.
There was a problem. Please refresh the page and try again.