Q&A: Janis Sharp speaks out about her son Gary McKinnon
In an exclusive interview, the mother of hacker Gary McKinnon explains why she hopes the new coalition Government will save her son from extradition to the US.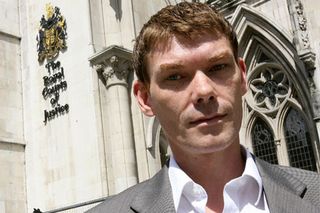 The past week has likely been one of hope and confusion for Gary McKinnon.
The admitted hacker and Asperger's sufferer is looking to avoid extradition to the US over charges he cracked into government systems there. His mother Janis Sharp has been one of his chief supporters and a vocal campaigner, drawing in support from the likes of the Daily Mail, Sting, and Nick Clegg - now Deputy Prime Minister.
Indeed, the coalition Government has been a source of some hope for the family, with Home Secretary Theresa May last week holding off on a judicial review in order to review new medical reports.
However, the light at the end of the tunnel had some shadow cast on it as Clegg has now suggested he may not actually have the legal clout to do anything to prevent McKinnon's extradition.
In an exclusive interview with IT PRO, Sharp talks about her worries for her son and why she thinks the coalition will be positive for the case despite Clegg's claims.
The coalition Government has halted the latest judicial review, but given mixed signals on the eventual outcome. How does it feel that Gary's ordeal - and yours - might finally be over?
I'm still very nervous, probably more than ever and until we have a definite decision that Gary is to be kept in the UK I can't relax.
Even if Gary is kept in the UK, he might face a UK trial. Do you think that's likely to happen and how would he hold up?
I do think it's likely to happen and the relief of being kept in his own country cannot be overstated. Gary would have to cope and would have the support of his family and friends around him which is vital to his well-being.
How much of the - hopefully - eventual success of avoiding extradition has been down to luck - having Labour booted out at the election - and how much of it has been down to the campaign you've headed up?
I think the campaign has helped a lot as it has highlighted the injustice of the one-sided extradition treaty. I also think that having the new coalition Government is the only chance that Gary has of not being extradited and we're incredibly pleased that in the coalition agreement on page 14 section 6 they have said they intend to change the extradition treaty with the US to make it even-handed/equal.
You've had a lot of success with your campaign - how much of that is down to new tech like Twitter and social networking, and how much is down to the old-fashioned methods of meeting people and writing letters and getting newspaper coverage?
We've had incredible support from a wide range of people and organizations such as Gary's amazing legal team who Gary describes as Super Heroes and also Liberty, Bell Yard, The National Autistic Association and numerous newspapers including the Daily Mail, the Guardian, The Telegraph, The Sunday Post, The Express and many others plus various computer mags including the Register, Zdnet, the Inquirer and other publications including this one.
Over 3,000 people on Twitter have Free Gary on their Twitter avatar and many more support Gary and have become close Twitter friends that have helped me to keep my spirits up when I've been at rock bottom.
There are also more than 7,000 followers on Facebook who support Gary and get letters and emails from all over the world and from many parents of vulnerable and autistic children in the UK and elsewhere.
There are too many people, organizations and celebrities to mention so this campaign is essentially an amazing example of true People Power, when people from diverse walks of life flock together to fight injustice. In that respect we're very, very lucky.
I'm fortunate that so many people including celebrities and good cross party politicians see this one-sided extradition treaty and what's happening to Gary as totally unjust.
This treaty was signed in the aftermath of 9/11 and we were led to believe it was to be used for terrorists but the treaty is clearly being misused by US prosecutors who are extraditing many vulnerable people who are clearly the furthest thing from terrorists that you could get. These people include Gary, Liz Prosser, Brian and Kerry Howes and Ian Norris among others.
In the text of the extradition treaty it clearly says that the treaty must not be used retrospectively but US prosecutors are applying the treaty retrospectively by regularly using a loophole of issuing superseding indictments, commonly many years later and often with barely any difference from the original indictment, which allows them to go back an infinite number of years and to, without providing any evidence, extradite any British citizen whose crime was in fact committed retrospectively.
Gary's alleged crime was committed in 2001/2002 before the extradition treaty was even written or signed. The passage of time involved inflicts great mental torture on anyone left in limbo for the intervening years.
We asked our readers their thoughts on your son's ordeal, and nearly all backed keeping him in the UK, but many also think the Government should give him a job - he's clearly very skilled, and the UK Government has had a few security issues of its own. Has Gary had any job offers of the sort, or is he preferring/required to avoid computer work?
Gary has not had any offers of work and although being left on the internet for three-and-a-half years after his arrest in March 2002, he was barred from using the internet in June 2005 when the extradition request was eventually being dealt with by the courts.
When this is all over, what do you and he hope to do next? Or are you not thinking that far ahead yet?
We'll probably cry for a year and will try and remember what it's like to have a normal life and not to have to live with this fear during every waking moment.
Before all of this I wrote a children's book called Lester Square and I made an independent film called Lunar Girl. We're musicians and I write songs and would love to write a musical one day and to include Gary's songs but my only hope and dream right now is for Gary to be free and to have his life back again. Nothing else matters.
Get the ITPro. daily newsletter
Receive our latest news, industry updates, featured resources and more. Sign up today to receive our FREE report on AI cyber crime & security - newly updated for 2023.