Symantec: Security on a chip is a dead duck right now
Symantec has a dig at rival McAfee's security on a chip concept at RSA 2012, questioning DeepSAFE's very worth.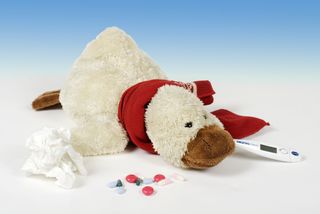 Security on a chip, the technology being delivered by Intel and McAfee, has not produced the goods so far, according to a Symantec executive.
There are questions over whether Intel's $8 billion bet was worth it, considering the technology had not proven itself to be better than protections already on the market, Symantec's group president for enterprise products and services Francis deSouza told IT Pro.
McAfee released the industry's first sub-OS security product in October 2011, built on the DeepSAFE concept, promising Deep Defender would bring the finest rootkit eradicating technology to businesses.
We've tried a bunch of things over the years but the thing is you are bringing together industries at opposite ends of the spectrum.
It came after Intel shook the security world in August 2010 by announcing its intention to acquire McAfee.
But Symantec has not yet seen how security on a chip is better than other services. deSouza pointed to a demo of how DeepSAFE technology caught a rootkit.
"Except then we also showed that you didn't really need DeepSAFE to catch it," he added.
deSouza said the two industries of chip making and security were very different, indicating working together has not been as productive as some had hoped.
"Since 1998 we've been working with Intel on how we can best move security forward. We've tried a bunch of things over the years but the thing is you are bringing together industries at opposite ends of the spectrum," he added.
"Intel's business is all about making things run as fast as possible but to do that you freeze it in the silicon and then it stays there for a decade, nothing changes.
"In security we do updates every few minutes and you could not imagine two more different worlds. It's been 14 years of our guys and their guys brainstorming."
Is security on a chip technology a dead duck then? "So far, yeah. We're still waiting to [see something]," deSouza added.
McAfee reaction
Raj Samani, CTO at McAfee, told IT Pro such early judgments should not carry weight.
"How can you make a judgment on something that is only a matter of months old?" Samani said.
"This is something that will fundamentally change the way we think about security."
As for whether there was great customer interest, Samani could not provide any data but said the excitement after the DeepSAFE announcement was proof this was a technology many cared about.
There has been little to no talk about the security on a chip concept at RSA 2012 this week, however, with most focus going on cloud and identity management.
UPDATED McAfee, after reading this article, wished to offer further comment on Symantec's thoughts about security on a chip.
Rees Johnson, vice president of McAfee Labs, said the October announcement was a beta version and the Deep Defender product will be widely available "very soon." "Those looking at the early version may not have had a full understanding of its complete capabilities, therefore any opinions are premature," Johnson said. "While other vendors claim to catch rootkits they do so after the fact. McAfee Deep Defender catches rootkits zero day. "When McAfee announced the product plans last October customers (including BT, London Security and Digital Era) were extremely excited at the potential capabilities.
"Now that we are closer to release we have spoken with numerous customers during the RSA Conference who all see the value in this early rootkit detection solution and bringing hardware and security closer together." Johnson added that Intel and McAfee are working on other sub-OS level protections.
"We have been shipping McAfee ePO Deep Command for almost six months this solution goes beyond the OS for complete endpoint management," he sadi.
"McAfee also has plans to release more solutions in the area of hardware assisted security as we see this as the new direction for the security industry."
Get the ITPro. daily newsletter
Receive our latest news, industry updates, featured resources and more. Sign up today to receive our FREE report on AI cyber crime & security - newly updated for 2023.
Tom Brewster is currently an associate editor at Forbes and an award-winning journalist who covers cyber security, surveillance, and privacy. Starting his career at ITPro as a staff writer and working up to a senior staff writer role, Tom has been covering the tech industry for more than ten years and is considered one of the leading journalists in his specialism.
He is a proud alum of the University of Sheffield where he secured an undergraduate degree in English Literature before undertaking a certification from General Assembly in web development.